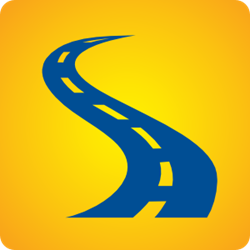 Dynamic Path's review questions cover all topics found on the CompTIA A+ 220-802 exam, including troubleshooting, operating systems, mobile devices, and security
Boston, MA (PRWEB) September 27, 2014
Dynamic Path announced its release of review questions for information technology students preparing to take the CompTIA A+ 220-802 exam for IT technician certification.
The student-friendly company, which offers free practice tests and review questions on countless topics for academic and professional coursework, now provides the review materials IT students need to get ahead and perform well on test day.
Victoria Slingerland, CFO and co-founder of Dynamic Path, said nearly 300 test questions for the CompTIA A+ 220-802 are available for students on the company's mobile app.
"CompTIA exams are becoming more and more rigorous, which can make it difficult for students to prepare for. Dynamic Path's test review has 273 review questions specifically for the 802 exam," she said.
The 802 test exam questions are created by a CompTIA-certified trainer, giving students comfort in knowing test reviews are accurate and up-to-date. Review questions cover all topics found on the CompTIA A+ 220-802 exam, including troubleshooting, operating systems, mobile devices, and security.
Dynamic Path test takers can learn at their own pace through a study mode, and can track progress and understanding through timed quizzes.
Learning with Dynamic Path isn't tied to a book or one location. Test-takers can review through a computer app, or by smartphone applications, making it easy to study while commuting, with moments of downtime, or on-the go.
With Dynamic Path, the first 50 study questions are available for free. IT Students looking for more in-depth review can download the app and access all 273 study questions for $5.99.
Dynamic Path is a test prep app and website enterprise based in Boston. Dynamic Path prides itself on providing free and low-cost test prep for over 100 professional and academic standardized exams, including high school and college admissions tests, IT certification exams, business and professional development exams, teaching exams, and medical board exams.