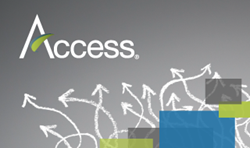 Access Passport is a one-stop shop for our e-forms. It lets us see where each form is in the process, who needs to take action, and how long it takes to process documents — something we've never had before.
Sulphur Springs, Texas (PRWEB) September 24, 2014
Beaufort Memorial Hospital, one of the leading healthcare organizations in South Carolina, is committed to improving patient care and increasing efficiency through the use of new technology. As part of this commitment to excellence, Beaufort Memorial selected Access Passport to provide web-based forms and electronic workflow for processes across the hospital, including those in HR and AP.
"When Access first told us about Passport, I was intrigued because I saw how it could benefit our business workflows," said Beaufort Memorial CIO Ed Ricks. "We're always trying to become more efficient, and Access Passport will help us cut costs, save time and remove paper."
For the past few years, Beaufort Memorial has used Access's paperless e-forms and electronic patient signature solution for patient registration and clinical forms processing. Once patient forms are completed and electronically signed, they are sent directly into patients' electronic health records (EHRs) via the MEDITECH Scanning & Archiving module. Access Passport will enable users to complete web-based forms, apply secure digital signatures and send forms and attachments through electronic workflows.
"I'd rather take full advantage of vendors' product suites than jump between systems," Ricks said. "Access is one of the vendors we trust to keep innovating and moving forward, and Access Passport is a great example of this."
Previously, a programmer at Beaufort Memorial received requests from various departments to build forms workflows using Microsoft SharePoint, which was a time-consuming process. Now, the hospital will be able to quickly design and implement e-forms-driven, paperless processes that mirror its existing workflows. Among the financial, personnel and administrative forms that Beaufort Memorial will use are capital requests, expense reimbursement, applications for tuition reimbursement, transfer requests, exit checklists, incident reports and compassionate paid days off.
"Access Passport is simple to use and makes it easy for us to set up electronic workflow for all our forms," said Cheryl Hirleman, Director of Information Systems at Beaufort Memorial. "It will enable us to get authorizations and approvals for employee self-service forms, purchase requests and other documents more quickly, and we will save time as our programmer won't have to create one-off workflows in SharePoint anymore."
In addition to providing the hospital with paperless e-forms workflow and secure digital signature capabilities, Access Passport will empower Beaufort Memorial to track forms throughout their life cycle, rather than wondering where a certain document is in the approval process.
"Access Passport is a one-stop shop for our e-forms," Hirleman said. "It lets us see where each form is in the process, who needs to take action, and how long it takes to process documents — something we've never had before."
About Beaufort Memorial Hospital
Beaufort Memorial Hospital, opened in 1944, is licensed for 197 beds (169 acute, 14 rehab and 14 mental health). Beaufort Memorial is fully accredited by The Joint Commission and boasts a quality medical staff of more than 150 board-certified or board-eligible physicians at its not-for-profit medical center in South Carolina. Beaufort Memorial is the largest hospital between Savannah, Ga., and Charleston, S.C. Situated on the Atlantic Intracoastal Waterway, Beaufort Memorial is an acute care hospital and a regional referral center. Learn more at http://www.bmhsc.org
About Access
For more than 15 years, Access has developed electronic forms management solutions that eliminate the unnecessary expense, risk and inefficiency of paper forms. Our 100 percent paperless technology enables organizations in any industry to capture, manage, sign and share forms data without printing or scanning. Learn more at http://www.accessefm.com and help Access's partner The Last Well bring clean water and the Gospel to Liberia at https://thelastwell.org/give/accessefm2014/