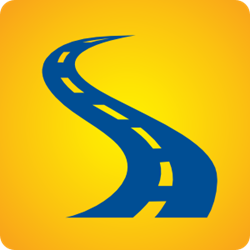 Dynamic Path's study system includes multiple-choice questions alongside clear explanations of the answers to help learners master each topic
Boston, MA (PRWEB) September 29, 2014
Dynamic Path announced that professionals working towards Six Sigma certification can review for the exam with free Six Sigma Green Belt practice tests and a review question bank.
Business and management professions seeking first-time certification through the Six Sigma Green Belt exam can work through 138 review questions before taking the American Society for Quality test.
Victoria Slingerland, CFO and co-founder of Dynamic Path, said the Six Sigma Green Belt practice exam is also a strong resource for those who have already taken the certification exam. "The review materials are great for business professionals looking to strengthen their Six Sigma and management skills, or for a refresher prior to taking re-certification exams," she said.
Dynamic Path's study system includes multiple-choice questions alongside clear explanations of the answers to help learners master each topic. Each review question includes a key takeaway to help studiers understand the importance of the topic. Business professionals can work at their own pace, on their own time, through the self-guided study questions. Timed quizzes can be used to test learning progress and identify topics or skills that need improvement.
Fifty of the Six Sigma Green Belt exam questions are available, free of cost. Those looking for additional study materials and practice tests can access the entire bank of review questions for $4.99.
Six Sigma Green Belt learners, and those seeking other types of academic and professional degrees and certificates, can study with Dynamic Path's mobile and desktop apps. The programs can be downloaded free of cost for Android, iOS and other platforms.
Dynamic Path is a test prep app and website enterprise based in Boston. Dynamic Path prides itself on providing free and low-cost test prep for over 100 professional and academic standardized exams, including high school and college admissions tests, IT certification exams, business and professional development exams, teaching exams, and medical board exams.