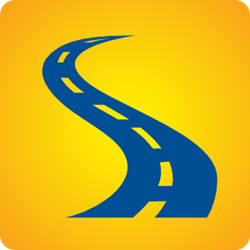 Boston, MA (PRWEB) October 01, 2014
Aspiring social workers can reach their career goals and become certified with exam review materials from Dynamic Path. The company announced that its bank of practice tests now includes free study materials for the ASWB Masters Level Social Work Licensing Exam.
Social work students and professionals can access 261 exam questions designed to prepare students to take the masters of social work licensing exam. All review materials are created by Dynamic Path writers who are licensed social workers, ensuring each question is relevant and accurate.
Dynamic Path's study system uses multiple-choice questions and clear explanations of topics to help students master information. Topics covered in review questions for the licensing exam include assessment, professionalism, development, and practice. Each social work professional or student can work at their own pace through self-guided study questions and later test what they've learned with timed quizzes. All learners can track progress through past exams, making it easier to identify gaps in understanding.
The first 50 study questions are available to social work students free of charge. Avid studiers looking for additional study questions and practice quizzes can access all available materials for only $4.99.
Victoria Slingerland, CFO and co-founder of Dynamic Path, said the exam question bank is designed to help students and professionals master pertinent social work topics. "We hope that studiers who use our program will not dread board examination day, but instead walk in confidently, ready to succeed," she said.
Social work students, and those seeking other types of academic and professional degrees and certificates, can study with Dynamic Path's mobile and desktop apps. The programs can be downloaded free of cost for Android, iOS, and other platforms.
Dynamic Path is a test prep app and website enterprise based in Boston. Dynamic Path prides itself on providing affordable test prep for over 100 professional and academic standardized exams, including high school and college admissions tests, IT certification exams, business and professional development exams, teaching exams, and medical board exams.