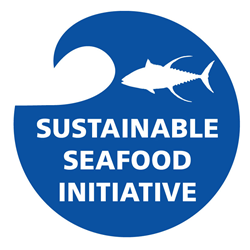 Charleston, S.C. (PRWEB) September 23, 2014
Enjoy fresh roasted oysters, tasty local fish and live entertainment while dining alongside the Kiawah River, at the next South Carolina Aquarium Sustainable Seafood Dinner, taking place Sunday, Sept. 28, 2014 starting at 4 p.m. Executive Chef Brian McGowan is preparing a five-course dinner featuring locally sourced ingredients paired with locally brewed beer from Holy City Brewing.
Offerings include:

Kiawah marshside oyster roast featuring wild harvested Folly River oyster clusters
Cherry Point yellow fin tuna crudo, sustainable Ostera caviar, gold potato fries
Seared White Marble Farms pork belly, proper butterbeans and miso BBQ Atlantic calamari, and hickory grilled Picanha steak, lobster mushrooms, truffle smashed potato and lobster
Seasons end local white shrimp, Ambrose Farms tomatoes and olives, bone marrow garlic toast, and cast iron Cherry Point swordfish, Ambrose Farms beet salad with cauliflower and Meyer lemon
White chocolate peanut butter moon pies, house made toffee, apple pie and ice cream
Guests will enjoy Kiawah Island Resort's popular outdoor venue, Mingo Point, while celebrating the essence of Sustainability. The unique dining experience combines live music, tantalizing dishes and beautiful views of sunsets over the Kiawah River. Diners will savor fresh catch shrimp and finfish from Cherry Point, oysters out of the Folly River, locally grown produce and alehouse specialties from Holy City Brewery.
The dinner takes place Sunday Sept. 28, 2014, at Mingo Point is located at 1 Sanctuary Beach Drive, Kiawah Island, S.C. The experience begins at 4 p.m. and is $65 per person plus tax and gratuity. Ten percent of the proceeds will be donated to the South Carolina Aquarium Sustainable Seafood Initiative. Space is limited and reservations are required. For reservations, call (843) 768-2790.
For all media inquiries, please contact Kate Dittloff at (843) 579-8660 or kdittloff(at)scaquarium(dot)org.
About the Sustainable Seafood Initiative:
Designed to promote the use of local and sustainable seafood in South Carolina's restaurants, the Sustainable Seafood Initiative helps ensure that consumers have fish for the future by teaching our partner chefs about sustainable and local seafood, assessing their menus, and encouraging consumers to dine at our partner restaurants. The Sustainable Seafood Initiative pragmatically balances the needs of the environment with the world population's need for seafood. We believe that we can lessen the impact we have on the oceans by making wise seafood choices and encouraging improvement of fishing and fish-farming methods. The Sustainable Seafood Initiative is made possible through the generosity of sponsors, especially our Champion sponsors The Boathouse at Breach Inlet, Fleet Landing Restaurant & Bar and Hank's Seafood Restaurant.
About The Kiawah Island Golf Resort:
Located along 10 miles of pristine beach just south of Charleston, SC, Kiawah Island Golf Resort is rated as one of the country's top resorts by Golf Magazine, Golf Digest and Conde Nast Traveler magazines. It includes The Sanctuary at Kiawah Island Golf Resort, the resort's ultra-luxury 255-room hotel and spa – and over 500 private villas and luxury homes, five championship golf courses, including The Ocean Course – host of the 1991 Ryder Cup, the 2007 Senior PGA and 2012 PGA championships. The resort also ranks as the number one tennis resort in the world by Tennis Resorts Online (http://www.tennisresortsonline.com), and features an award winning recreation and nature program. Kiawah Island's beach was named one of America's top 10 beaches by famed "beachologists" Dr. Stephen Leatherman (http://www.DrBeach.org). For more information, visit http://www.kiawahresort.com or call 800.654.2924.
About the South Carolina Aquarium:
The South Carolina Aquarium, Charleston's most visited attraction, features thousands of amazing aquatic animals from river otters and sharks to loggerhead turtles in more than 60 exhibits representing the rich biodiversity of South Carolina from the mountains to the sea. Dedicated to promoting education and conservation, the Aquarium also presents fabulous views of Charleston harbor and interactive exhibits and programs for visitors of all ages.
The South Carolina Aquarium, a 501(c) (3) not-for-profit organization and is open daily from 9 a.m. to 5 p.m. The Aquarium is closed Thanksgiving Day, half day Dec. 24 (open 9 a.m. to 1 p.m.) and Dec. 25. Admission prices are: Toddlers (2 and under) free; Youth (3-12) $17.95; Adults (13+) $24.95. The Aquarium plus the 4-D Theater experience is free for Toddlers, $22.95 for Children, $29.95 for Adults. The 4-D Theater experience only is $6.95 for Children and Adults, and free for Members. For more information call 843-720-1990 or visit scaquarium.org. Memberships are available by calling 843-577-FISH.