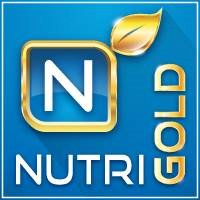 Orem, UT (PRWEB) September 30, 2014
On September 17th, 2014, the Orem, Utah branch of RISE (Resources for Independence and Self-Empowerment) held its annual appreciation luncheon for foster parents of disabled adults, this time with NutriGold as one of the many supporters.
Founded in 1987, RISE offers support services for children with mental health challenges, aging adults, and other children and adults with developmental challenges. In addition to foster parenting, some of the charitable services they provide include after school programs for children, home health care for the elderly, employment training services, and caregiver support.
Kristen Powell, a NutriGold Inc staff member, emphasized, "There are those in the community who may not have the time nor the means to focus on the their nutritional needs. By supporting this remarkable group in their fundraising efforts, we are able to give back to a wonderful part of the community that has already sacrificed so much for others."
NutriGold strives to stay true to their guiding principle of "food as medicine" while developing products to supplement consumers' nutrient needs by formulating with ingredients that are either sourced from traditional food sources or cultured in whole-food matrices so customers can feel good about taking a product that is the next best thing to what nature has to offer.
For a full review of all the services that RISE provides or to find out if there is a branch of rise in your city, visit their website at riseservicesinc.org.
FREE SAMPLES
For free product samples of NutriGold supplements, please visit http://www.nutrigold.com/free-samples
ABOUT NUTRIGOLD
NutriGold is a science-based nutraceutical company committed to identifying, developing, and offering cutting-edge nutraceutical products. With a portfolio of best-in-class products at reasonable prices backed by unmatched service, NutriGold is not just raising the bar on quality, but is helping define the standards for the rest of the industry to follow and this is reflected in its:
+ Use of non-GMO, organic, whole-food, and clinically-proven ingredients
+ Uncompromising efforts to manufacture products without artificial ingredients, Stearates, Laurates, Sulfates, and Dioxides
+ Voluntary, extensive third party testing of all raw materials and finished products for identity, purity, potency, and safety
+ Resolute efforts to ensure that all products are free of contaminants, adulterants, allergens, and GMOs
+ Unwavering commitment to transparency, accountability, and truth in advertising
+ Initiatives to educate consumers so they can make informed decisions that affect their health
Website: http://www.nutrigold.com
Phone: 1-866-224-4680
Facebook: facebook.com/NutrigoldUSA
Google Plus: plus.google.com/+NutrigoldUSA
Twitter: twitter.com/Nutrigold_USA