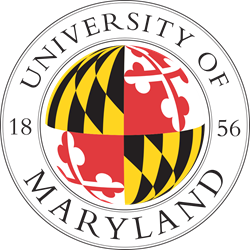 I needed extra guidance... and the knowledgeable client services team took the time... to make sure I understood how to build and validate my CRFs.
Waltham, MA (PRWEB) September 24, 2014
OpenClinica, LLC http://www.openclinica.com announces that University of Maryland School of Medicine http://medschool.umaryland.edu/ has selected the OpenClinica Enterprise Edition for the Ultra Registry, a multi-center aneurysm trial led by Dr. Gaurav Jindal, Professor of Diagnostic Radiology. The radiology department at the University of Maryland has state-of-the-art facilities and cutting-edge technologies, making it one of the most sophisticated in the world. The development and integration of nuclear medicine, ultrasonography, computed tomography and magnetic resonance imaging (MRI) has provided diagnostic imaging with an even more central role in diagnosis and selected (interventional) therapeutic procedures.
Gabrielle Messina, data manager and clinical research specialist for the Ultra Registry, chose OpenClinica based on the open architecture and the ability to receive professional training, not only on the OpenClinica system but on best practices in executing a clinical trial with an EDC system. "I took OpenClinica's training in February of this year and the staff was committed to ensuring my success. I needed extra guidance, specific to my study, and the knowledgeable client services team took the time, outside of class, to make sure I understood how to build and validate my CRFs. The commitment and professionalism of the OpenClinica team was outstanding and confirmed not only the great value of this EDC system, but has given me peace of mind with my capacity to execute my trial," said Gabrielle.
About University of Maryland School of Medicine
Department of Diagnostic Radiology and Nuclear Medicine
Clinical research is the main focus of departmental research activity. Multiple divisions within the department are pursuing a wide variety of research in state-of-the-art technologies such as spiral CT, MR imaging, SPECT imaging, teleradiology, and picture-archiving and communications system (PACS). Recently, the department has become among the first in the nation to obtain CT fluoroscopy and portable CT. Specific projects include the evaluation of interventional and non-interventional applications of CT fluoroscopy, assessment of MR pulse sequences to improve diagnosis, use of spiral CT to decrease the intravenous contrast dose, and a comparison of the quality of conventional and PACS images. A complete PACS system is installed in University Hospital and the Baltimore VA Hospital..
About OpenClinica, LLC
OpenClinica, LLC enhances the productivity of clinical trials through commercial open source software. With thousands of implementations at biopharmaceutical companies, contract research organizations, academic, and government organizations worldwide, the OpenClinica software facilitates electronic data capture and data management, increasing the speed of collection and quality of data in clinical trials. OpenClinica supports HIPAA, 21 CFR Part 11, and other regulatory guidelines and is designed as a standards-based, extensible, and modular platform. For more information, visit http://www.openclinica.com.