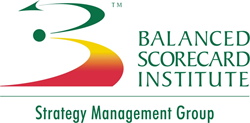 Cary, NC (PRWEB) September 24, 2014
BSI announced new organizational structure and the hiring of two key employees. This new organizational structure along with the increased manpower will help BSI to better provide consulting, training, and professional certification services to their commercial, government, and non-profit organizations worldwide.
The company is organized around three strategic business units: Training, Consulting and International Business. Two key employees have been brought on board to help the Institute continue to grow and achieve additional success.
Dr. Kathleen Leonard was recently hired as the Director of Training and will lead that business unit along with David Wilsey, BSI's Chief Operating Officer. Kathleen will concentrate on new course development and management of the business line. Juliette Bastian will provide consulting and training expertise as well as business development support. Other changes to the senior management team include the promotion of Gail Stout Perry to Chief Strategy Officer, where she will continue to lead the Consulting business unit, and the promotion of Joe DeCarlo, Director of International Business and R&D; Joe will lead the International business unit along with Howard Rohm, Co-Founder and CEO of the Institute.
Dr. Kathleen Leonard comes to BSI as a leadership and organizational development expert with over 15 years of comprehensive experience in learning and development, adult learning, program development, learning technologies, assessments, evaluations, and business partnerships. She has experience in executive education, human resources, and corporate learning. Her long list of accomplishments includes time spent at Cisco Systems, Inc. as a Learning and Development Manager in the Talent Management organization. In the five years that she spent at Cisco, she partnered with internal organizations to assess their learning and organizational needs and build curriculums and programs around those needs. Prior to working at Cisco, Kathleen worked as the Director of Program Development for both Duke Executive Education and Babson Executive Education. In those roles, Kathleen was responsible for growing open enrollment and custom business globally. She has a PhD in Organization and Management and an MBA.
Juliette Bastian has 28 years of progressive experience in all areas of business administration with government and non-profit organizations. She has a proven track record of leadership skills and accomplishments that resulted in increased efficiencies, successful project management and effective solutions. During her tenure at San Bernardino County, California she was instrumental in the complete turnaround of under-performing departments, as well as special assignments such a State mandate to transition and re-structure the Child Support division and a county-wide strategic planning/change management initiative. She holds the distinguished title of being the first African-American unanimously appointed by Elected Officials as the Clerk of the Board of Supervisors in California. Juliette brings operations experience in local government & non-profit business management, public transparency, political dynamics, finance/accounting, sales and marketing. She received her BA in Business Administration and her minor in Accounting.
Howard Rohm, Co-Founder and CEO, said, "We are excited to have Kathleen and Juliette join the BSI team. Both are well respected and bring a high level of technical and management skill to augment the existing Institute staff."
About the Balanced Scorecard Institute:
The Balanced Scorecard Institute, a Strategy Management Group Company, provides strategic planning, balanced scorecard and performance measurement and management training, certification, and consulting services to government, nonprofit, and commercial organizations. Services include public and on-site courses, facilitation and consulting services, and information and tools used by executives, managers and analysts to transform their organizations into "performance excellence" organizations.
The Institute's website, http://www.balancedscorecard.org, is a leading resource for information, ideas and best practices on strategic planning and management, performance measurement, and balanced scorecard systems. The Institute's Nine Steps to Success™ balanced scorecard framework integrates strategic planning, budgeting, operational planning, performance measurement and strategy execution into a disciplined framework for helping organizations achieve higher levels of performance.