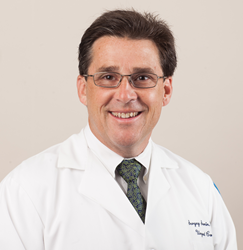 New York, NY (PRWEB) September 23, 2014
Interventional Cardiologist William Gotsis, MD, has been appointed Director of Clinical Cardiology of Mount Sinai Heart at Mount Sinai St. Luke's.
Dr. Gotsis joins Mount Sinai St. Luke's from Crystal Run Healthcare. His appointment builds upon the newly established Mount Sinai-Crystal Run Alliance for Healthcare Transformation, a new partnership seeking opportunities to benefit the communities and patients of Mount Sinai and Crystal Run Healthcare.
"We are excited to welcome Dr. Gotsis to Mount Sinai St. Luke's," says Arthur Gianelli, President of Mount Sinai St. Luke's. "In his new role, Dr. Gotsis will help expand and optimize our hospital's clinical cardiology services, including those of the Cardiac Catheterization Laboratory."
"I look forward to joining the talented heart team at Mount Sinai St. Luke's and nurturing the new partnership between Mount Sinai and Crystal Run for cardiovascular services," says Dr. Gotsis. "Working together we will help establish Mount Sinai St. Luke's as a premier center of excellence for cardiac patient care."
Dr. Gotsis, who specializes in interventional cardiology, joined Crystal Run in 1996. Most recently he has served as Director of Interventional Cardiology and The Interventional Fellowship Program Director at Westchester Medical Center, as well as Director of the Orange Regional Medical Center Catheterization Lab, which was one of the first interventional laboratories in New York State approved for elective coronary interventional procedures without surgical support. He has performed more than 10,000 diagnostic procedures and 4,000 interventional coronary and peripheral interventions.
This is Dr. Gotsis' second time joining Mount Sinai. Dr. Gotsis completed his residency and internship training at Mount Sinai in Internal Medicine after receiving his medical degree from Albert Einstein College of Medicine. He completed his Interventional Cardiology Fellowship at Montefiore Medical Center. In addition, Dr. Gotsis is a Fellow of the American College of Cardiology and a member of the Hellenic Medical Society.
About the Mount Sinai Health System
The Mount Sinai Health System is an integrated health system committed to providing distinguished care, conducting transformative research, and advancing biomedical education. Structured around seven member hospital campuses and a single medical school, the Health System has an extensive ambulatory network and a range of inpatient and outpatient services—from community‐based facilities to tertiary and quaternary care.
The System includes approximately 6,600 primary and specialty care physicians, 12‐minority‐owned free‐standing ambulatory surgery centers, over 45 ambulatory practices throughout the five boroughs of New York City, Westchester, and Long Island, as well as 31 affiliated community health centers. Physicians are affiliated with the Icahn School of Medicine at Mount Sinai, which is ranked among the top 20 medical schools both in National Institutes of Health funding and by U.S. News & World Report.
For more information, visit http://www.mountsinai.org, or find Mount Sinai on Facebook, Twitter and YouTube.