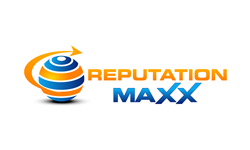 Phoenix, Arizona (PRWEB) September 24, 2014
Even the most careful companies may have to deal with threats to their reputations. Innocent mistakes can be made from within the company, and outside parties can attack businesses or individuals. All of these can lead to reputation damage. The victims of these disasters need to be able to recover quickly or face permanent damage to the reputation of the business and the individuals associated with it. The Phoenix Reputation Experts know how important it is for everyone to maintain stellar reputations online, especially when faced with threats. As a result, they offer some tips to help those who have dealt with a reputation crisis get on the road to recovery.
1. Have a response ready: For companies that are facing backlash for a mistake made from the inside, it is important to respond quickly, especially if there is a call for an apology. Acting quickly shows clients and customers that the brand cares and is actively trying to fix the problem at hand. It is also important to make customers aware of attacks, especially if the attacker may pose a threat to them as well as the company itself.
2. Act Quickly: When a problem arises, Reputation Maxx warns that it is vital that it is not left alone. Hoping it will pass or not actively trying to confront and fix the problem will only allow it to grow worse, and become more of a threat to reputations. It is also important to monitor a brand actively so that problems can be quickly spotted and dealt with before they blow out of proportion.
3. Have protection before the problem happens: When there is an online reputation threat on the horizon, already having a positive reputation is vital to recovery. Companies who have established good reputations can recover much more quickly because clients recognize that they are trustworthy that they will fix any problems that have arisen. Companies with established reputations will also be less likely to sustain permanent damage from attacks because they have protections in place.
"The best way to protect and regain your reputation in a crisis is to be proactive," says Walter Halicki, CEO of Reputation Maxx. This Internet reputation expert and his team know that it is vital for business and individuals alike to protect the way that they look online and have a way to fight back when the worst happens.
Reputation Maxx has the best tools to fight negative online attacks and help companies build reliable reputations. Visit for https://reputationmaxx.com/ more information. Reputation Maxx is part of a fine family of companies including JW Maxx Solutions, Enterate Ahora and Prensa Ahora. This leading firm in Phoenix offers a wide variety of services for individuals, small businesses and large corporations. Visit http://reputationmaxx.com today.