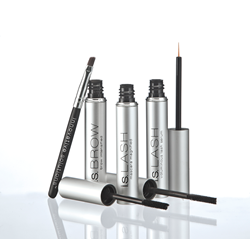 Oshkosh, WI (PRWEB) October 06, 2014
i.s. INNOVATIVE SOLUTIONS provides targeted and effective beauty solutions utilizing cutting-edge, biomimetic active ingredients and advanced delivery systems in cosmetically elegant formulations. i.s. INNOVATIVE SOLUTIONS' mission is to provide superior and innovative performance-driven beauty solutions to help every woman feel good about herself and confident in the way she presents herself to the world.
i.s. INNOVATIVE SOLUTIONS launches in two categories: performance eye makeup and results driven skincare. i.s. INNOVATIVE SOLUTIONS eye makeup includes i.s. BROW, i.s. LASH and i.s. LASH voluminous lash serum, designed to add volume, length and stunning color to the lashes and a beautiful contour to the brow. All products contain active levels of growth factors and conditioning ingredients. i.s. INNOVATIVE SOLUTIONS skincare includes i.s. ABOUT FACE, i.s. RESURFACE, i.s. DÉCOLLATAGE and i.s. HAND, to provide immediate and sustained results for aging skin. Both lines utilize the latest technology—bio-active peptides, growth factors and super antioxidants and moisturizers, all veiled in luxurious, fragrance-free and multi-functional formulations.
i.s. INNOVATIVE SOLUTIONS products are moderately priced and promise to deliver the powerful beauty benefits usually found at much higher price points.
i.s. INNOVATIVE SOLUTIONS is available at http://www.aswechange.com.