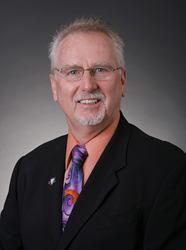 "I want to teach others how to build a successful real estate business"
(PRWEB) September 25, 2014
Rich Greer, Co-owner and COO of TLC Realty & Associates, is scheduled to speak on October 1 at the AdvantaIRA Real Estate Club Expo. He has been in the real estate industry for over ten years and is the current president of the Cape Coral Toastmasters Organization.
Greer has several decades of experience as a business owner and operator. His extensive marketing and relationship building skills have helped create successful and prosperous enterprises. He has been a public speaker with local government and leadership organizations and has presented to various community groups. Rich is also a business coach, trainer, and consultant with "The Vital Mind."
He is experienced in the real estate industry as a residential real estate broker, mortgage broker, property manager, and in-house trainer. He also educates realtors in the area about the building of strategic and prosperous relationships with clients and prospects. "I want to teach others how to build a successful real estate business," says Greer. Rich will be discussing his real estate strategies during the event on October 1.
The AdvantaIRA Real Estate Club Expo 2014 is the most popular and largest event that AdvantaIRA Trust hosts every year. This event consists of lots of networking and is geared towards the real estate industry. Its focus is primarily on current and developing market trends and updates. The event is expected to be a widely attended event. Investors, realtors, and individuals interested in real estate investment knowledge are encouraged to attend! Everyone is welcome!
Event: AdvantaIRA Real Estate Club Expo 2014
Date: Oct. 1, 2014
Time: 4:30-7:30 pm
Location: Ter-Tinis (7050 Crystal Dr., Fort Myers, FL 33907)
Cost: No cost for attendees
To Register: Please visit http://www.AdvantaIRAREClubExpo.EventBrite.com
Questions about the AdvantaIRA Real Estate Club Expo on Oct. 1 or Rich Greer, please email Brenda Whetsell at Brenda(at)AdvantaTrust(dot)com or call her directly at 239-333-4913 for more information.
About AdvantaIRA Trust
AdvantaIRA Trust is a self-directed IRA administrator that provides tax-deferred and tax-free investment opportunities, superior customer service, and educational tools to assist investors in realizing the maximum benefits possible within IRAs. AdvantaIRA makes it easy to use self-directed retirement plans to invest in assets that the individual investor knows, understands, and can control. For more information on how to self-direct call us at 239-333-1032 or visit www(dot)AdvantaIRA(dot)com.