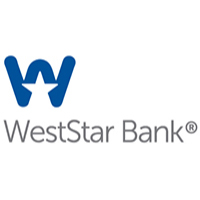 Alpharetta, GA (PRWEB) September 25, 2014
FMSI, a leading workforce optimization solution provider for banks and credit unions, announced today WestStar Bank has adopted FMSI's Omnix Staff Scheduler™, Omnix Interactive Dashboard™ and Omnix Performance Analytics™solutions. The $1 billion Texas State-based financial institution will use FMSI's software to reduce staff downtime and improve efficiencies across its ten retail branch locations.
"Our previous employee scheduling model, at times, resulted in unnecessary amounts of downtime for our employees, caused by staffing our branches for unexpected spikes in traffic," says Linda Hernandez, 1st VP Teller Operations at WestStar Bank. "We knew there were significant efficiency gains to be made by better aligning our staff with fluctuations in traffic, but struggled to find an internal solution that would also avoid service disruptions. FMSI's solution gave us the confidence we needed to move forward with a more progressive staffing approach, by supporting us with ongoing reporting highlighting exactly how our staffing levels should look like."
FMSI's Omnix Suite of Products™ addresses the concerns of today's financial institutions: keeping down expenses while improving service levels and sales in the branches. Through the collection and then preparation of front-line staff interaction data, FMSI's system quickly empowers management teams with easy-to-read and actionable business intelligence.
"In our previous efforts to improve our staffing efficiencies, we experienced some resistance from some of our branch employees," adds Hernandez. "Now that we have concrete third-party information from FMSI, our staff will be much more receptive to improving our workforce optimization—a process that will be much easier with FMSI's automated Omnix Staff Scheduler™ application."
"Maintaining teller staffing at the ideal level to ensure customer satisfaction can sometimes be a very bank specific decision," says W. Michael Scott, President/CEO of FMSI. "Without accurate information, most financial institutions are not equipped to make a proper evaluation. With more than 25 years of experience helping banks and credit unions improve the productivity of their staff, our unique solutions for measuring and forecasting transaction volumes regularly reveal areas for better service, more sales and increased productivity."
About WestStar Bank
WestStar Bank is a locally owned community bank with assets of more than $1 billion. It has nine branches throughout the El Paso, Texas area and one in Las Cruces, New Mexico providing businesses and retail consumers local access to a wide array of banking, lending, financial products, and wealth management services. Additionally, WestStar Bank employees serve on over 90 boards and committees of nonprofit and civic organizations, and participate in a wide range of community betterment efforts and philanthropic causes. For more information, visit the WestStar Bank website at weststarbank.com.
About FMSI
Located in Atlanta, GA and established in 1990, FMSI provides easy-to-use, yet sophisticated, software-as-a-service solutions, including: Omnix Staff Scheduler™, Omnix Interactive Dashboard™, Omnix Performance Analytics™, and Omnix Lobby Tracker™. FMSI's smart scheduling application gives banks and credit unions the ability to optimally schedule their team throughout the branch network and to manage staff through easy to read color graphics, online interactive dashboards, and succinct management reports. FMSI provides performance management information exclusively to financial institutions of all sizes, including a workforce optimization comparative data benchmarking report that allows clients to see where they rank amongst their industry peers. Visit the company's website at http://www.fmsi.com or call 877.887.3022 to schedule a complimentary online demonstration of any of our products. You can also quickly estimate your savings with FMSI's Efficiency Calculator at http://www.fmsi.com/calculator/