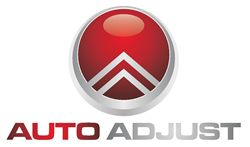 Auto Adjust helps digital publishers deliver their ad campaigns efficiently, effectively, in full and on time!
Poway, CA (PRWEB) September 24, 2014
Ad-Juster, Inc. (http://www.ad-juster.com), the leader in 3rd party ad reporting and discrepancy management, is announcing a re-release of Auto AdJust 2.0 for the DFP Premium clients. Ad-Juster has done a lot of work to make Auto AdJust a truly great tool for unlocking key revenue opportunities. With a very easy to navigate UI that is packed with all the information digital publishers need to see how their campaigns are doing right off the bat and if they are being delivered on time and in full. Auto AdJust will help deliver ad campaigns efficiently, effectively, in full and on time! It is the only system of its kind to offer opt-in automatic ad pacing and buffering adjustments made directly to the ad server.
Typically when a premium ad campaign is booked, an agency controlled 3rd party ad server will be identified as the server of record. This means, regardless of the impressions count reflected by the publishers primary ad system, the campaign will be billed off of the agency's server impression count.
A publisher is faced with 3 unappealing options:
1. Ignore
Hope to be able to bill for the majority of the booked impressions.
2. Overbook
Deliver excess impressions and hope their estimate is close.
3. Intervene
Assign personnel to manually re-flight discrepant campaigns.
Each approach costs time or money, or both!
Buffering ad impressions in DoubleClick, DFP, XFP, etc. is a long standing and the most common solution to meeting a campaign goal. Without any other options, buffering ad impressions, and making less than frequent adjustments during the month, is common practice used by ad ops since the dawn of the 3rd party ad tag.
What about challenging that paradigm? Auto Adjust was built to provide a 4th option – Automate. What if you really called out the revenue lost by quantifying inventory wasted to over buffered campaigns or, worse, campaigns billing for less than was booked because of under buffering?
Ad-Juster has challenged this old school paradigm. We set out to provide a solution that checks the box on scale so publishers are able to capture lost revenue and eliminate waste. Ad-Juster is in a unique position to monitor ad campaigns' goals and performance, contracted impressions and third party delivery data. Ad-Juster knows where the target is and what it takes to hit it, and how much revenue digital publishers are losing attempting to manage it by hand.
Observable average discrepancies for many 3rd party rich media and display campaigns are just over 3.5%. However the standard deviation of these same campaigns is closer to 6.5%. That means for 2/3's of your campaigns can be anywhere from -3% to +10% discrepant, and worse, the other 1/3 can be worse than that.
What does all this mean? It means publisher can't just guesstimate a buffer, like 3.5% for instance, and apply it to all 3rd party guaranteed campaigns. If publishers do, they are going to be giving away a lot of free impressions on some campaigns, and at the same time still being forced to request roll-overs for under delivered ones. The only way to efficiently and effectively deliver a 3rd party billed guaranteed campaign in full is to match the observed discrepancy for that campaign with an adequately sized booked impression buffer. Furthermore, the only way to do this efficiently across a large number of active campaigns is to use Auto Adjust.
Our mission is to provide digital publishers aggregated data so their ad ops team can take action on it and be the hero. Now publishers have the tool that scales to eliminate "manual buffering".
With a new UI it's very easy to see which campaigns are on track to deliver on time and which need attention.
Benefits of Auto AdJust:

Increase Ad Revenue with Expanded Inventory
Immediately Identify Trouble Campaigns
Automatic Pacing and Buffering Adjustments
Eliminate Make-Goods and Other Contract Modifications
Hit Stated Goals on time – (a great selling point for you as a publisher)
Easily Show Advertisers Their Campaigns are on Track
Build strong relationships with Advertisers
Track All the Changes Made in the Auto AdJust System
Auto Adjust helps digital publishers deliver their ad campaigns efficiently, effectively, in full and on time!
About Ad-Juster, Inc.
Ad-Juster is the world's leading 3rd party reporting and ad discrepancy management tool. Ad-Juster currently provides actionable data to over 120 digital publishers, networks and agencies. Ad-Juster automatically identifies and reports ad delivery discrepancies – helping manage one of the digital ad world's most painful problems. For more information about Ad-Juster, please visit https://www.ad-juster.com