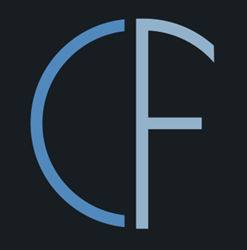 This is a great webinar for people interested in and effected by IVR
Boulder, Colo. (PRWEB) September 24, 2014
Contact centers have long used IVR software to cut costs, but the setup and poor customer experience involved with IVR makes contact center executives wonder if it's really worth it. On Wednesday, Oct. 1 at 1 p.m. EST, the IVR experts at Connect First will host a comprehensive webinar exploring all things IVR as they introduce their newest product, IVR studio.
Connect First has roots going back to the infancy of IVR. Experts within the company have over 26 years of hands-on IVR creation, development, and management that went into the creation of IVR Studio.
"This is a great webinar for people interested in and effected by IVR," said Geoff Mina, Connect First CEO. "Our goal is not only to introduce our new product—IVR Studio—but also to discuss IVR as a whole."
Connect First's IVR Studio can be summed up in two words: simple complexity. The award-winning software company has developed a full featured, drag and drop IVR builder that is simple enough for anyone to use with powerful coding features available for development experts to create even the most complex IVRs.
For more information and to sign up for the webinar, click here.
About Connect First: Connect First is an award-winning SaaS telecommunications and cloud contact center software provider that focuses on customer satisfaction and elegant hosted solutions. Connect First offers a robust platform, designed and supported by a team of highly experienced engineers, designers and business analysts, and backed with personalized in-house customer care. Solutions include Cloud Routing, Inbound ACD, Outbound Dialing, Call Tracking, Interactive Voice Response (IVR), Voice Broadcast, Disaster Recovery, Predictive Dialer, Real-Time Telemetry, CDR Reporting, Live Agent Chat and more. Through a consultative approach with each customer interaction, Connect First builds customized solutions to meet the needs of a discerning customer base. Visit http://www.connectfirst.com for more information or a free consultation with a contact center solutions expert.