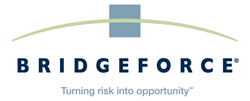 Newark, Delaware (PRWEB) September 25, 2014
Bridgeforce Inc. announces the expansion of its specialized consulting services aimed at optimizing client investments made in the consumer and small business lending and payments space. Bridgeforce has been providing pre and post-deal management consulting solutions to this segment of private equity and capital market clients for over a decade.
"As our expertise has expanded in both scale and scope of custom problem-solving and plan implementation services we can provide, it has become an opportune time to place a dedicated focus on this important part of our business." says Matt Scarborough, CEO of Bridgeforce Inc. "Our company is made up of highly experienced individuals that have come directly from a wide variety of leadership roles across the lending and payments industries. When coupled with our know-how to ensure investment success for private equity and capital market clients, Bridgeforce is in a unique position to add value for these firms" Matt adds. "A good example is our expertise in identifying and resolving compliance and control issues, which allows us to not only enhance our clients' new investments, but also protect existing investments in the transformed regulatory climate".
John Sanders, one of the original co-founders of Bridgeforce nearly 15 years ago, is rejoining the firm to lead the initiative. "I'm excited about the opportunity to build on the solid business success we've enjoyed with our investing clients" says John. "We provide real differentiation in being able to use our expertise in lending strategy, technology and operations to provide the transformational execution that is key to maximizing investment returns." John will be joined by Greg Rigg, Investor Practice Director with over 29 years of finance and accounting experience encompassing the areas of mergers & acquisitions, corporate and strategic planning, business and product profitability, treasury and reporting.
About Bridgeforce
Bridgeforce is a specialized multi-national consulting firm serving a variety of clients involved in almost all aspects of the consumer and small business lending and payments space. Over 75% of Bridgeforce consultants come directly from client-side leadership positions across multiple parts of the credit lifecycle. Combined with subject matter expertise in operations, technology, strategy and regulatory issues, Bridgeforce has the knowledge and experience to make the hard choices in developing and implementing best-fit solutions that are both achievable and lower the risks of execution. The Bridgeforce success can be attributed to a culture fostering innovation and evolving best practices recognized within the industry.
For more information, please Contact:
Andy Feld
Marketing Director
+1-302-256-4245
http://www.bridgeforce.com