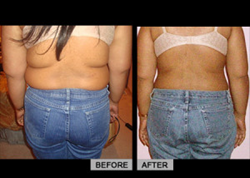 Diet Doc combines the perfect balance of essential nutrients, low calorie vegetables and lean proteins to balance blood sugar levels and burn fat.
Buffalo, NY (PRWEB) September 24, 2014
Ever wonder why a nap is almost always necessary after consuming a high-carb meal? The answer is that the body digests foods high in sugar and carbohydrates more rapidly causing blood sugar levels to spike, typically resulting in a very brief burst of energy followed by extreme fatigue and sluggishness. Learning how to maintain a healthy balance of foods is key to improving health, losing excess fat and avoiding countless weight-related diseases.
Diet Doc's diet plans address these issues by creating nutritionist-designed diet plans that utilize natural products combined with modern technology and the latest nutritional science. Their certified nutritionists are specially educated in the science of weight loss and intimately understand the body's reaction to specific foods. They combine a perfect balance of essential nutrients, low calorie vegetables and lean proteins to balance blood sugar levels, burn fat and alleviate after dinner fatigue by slowing the digestive process.
During an initial online consultation with one of Diet Doc's fast weight loss physicians, clients will begin to realize the real cause of their personal weight gain and will finally learn how to lose excess fat with Diet Doc's easy to follow, tailor made diet plans. For faster weight loss results, qualified clients may choose to enhance their diet plans with Diet Doc's prescription hormone diet treatments and exclusive diet pills and supplements. This amazing blend signals the brain to target, release and attack old, trapped fat that has comfortably nestled itself around the internal organs. The fat is forced into the bloodstream, burned and quickly flushed from the body.
Diet Doc patients very quickly begin to see fat melting from their body at an amazing pace from the hard to reach areas, such as the belly, hips, thighs and buttocks. Not only are they losing excess fat, but they notice improved energy levels and report looking and feeling better than ever before. In fact, a recent in-house survey revealed that a whopping 97% of Diet Doc clients lost up to 20 pounds during their first month without suffering the typical dieting side effects of loss of energy, between meal hunger or food cravings. http://www.dietdoc.com/testimonials/in-house-survey They reported normalized blood sugar levels and reduced blood pressure readings.
Diet Doc's mission is to make a lifelong difference for every patient and the experts work closely to teach patients how to make healthy food choices for permanent weight loss. The staff is available 6 days per week to answer questions and offer their unlimited support, guidance and encouragement. Aftercare is also available to assure sustained weight management.
Available nationwide via telemedicine, Diet Doc makes fast weight loss attainable for those in even the most remote areas of the country and, with diet plans tailored to fit comfortably into almost any budget, it is possible for everyone to look and feel better than ever before.
Call today to schedule a free and confidential consultation.
About the Company:
Diet Doc Weight Loss is the nation's leader in medical, weight loss offering a full line of prescription medication, doctor, nurse and nutritional coaching support. For over a decade, Diet Doc has produced a sophisticated, doctor designed weight loss program that addresses each individual specific health need to promote fast, safe and long term weight loss.
Diet Doc Contact Information:
Providing care across the USA
Headquarters:
San Diego, CA
(888) 934-4451
Info(at)DietDoc(dot)info
http://www.dietdoc.com
http://www.hcgtreatments.com
Twitter: DietDocHCG
Facebook: DietDochcg