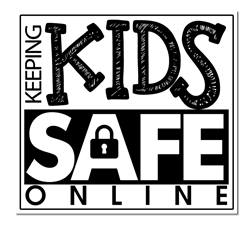 The choices online are overwhelming, and kids don't know who to trust. So we developed this program for teachers, parents and the students, to really educate them on the pitfalls and the dangers of online activity.
Columbus, Ohio (PRWEB) September 29, 2014
Better Business Bureau (BBB) serving Central Ohio announced today the launch of a program focused on Keeping Kids Safe Online. The program launch is in conjunction with National Cyber Security Awareness month in October in an effort to promote safe online behavior and practices.
'What You Don't Know Can Hurt your Kids: How to Keep Your Kids Safe Online' is a BBB program that gives parents and educators insight into how our younger generation is using online resources and social media, some of the pitfalls that can befall them when using these technologies, and how best to communicate with them and keep them safe in the online world.
A survey conducted by the National Cyber Security Alliance revealed that 74% of adults admit not knowing about their children's online behavior, and seven in ten young people are victims of cyber bullying.
"Kids often think that they are anonymous online and the actions that they take don't have real world consequences; anonymity works both ways, and kids don't realize that they can actually be talking to and interacting with imposters," says Kip Morse, President/CEO, BBB serving Central Ohio.
46% of youth say they would change their online behavior if their parents were paying attention, according to the study.
BBB also offers a version for students, titled 'All Up in Your Business: Who's Looking Out for You Online?', which shines a light on how they are using technology and what behaviors online can potentially put them at risk.
Each version of the program includes access to a microsite created as a resource for parents, educators and students, as well as downloadable e-Books, and in-person presentations.
People of all ages share photos and videos, build online profiles, text each other and create alter egos in the form of online avatars. For children especially, these ways of socializing and communicating can be fulfilling, and yet, they come with risks.
According to a national survey by the Bureau of Justice Statistics, about 16.6 million persons were victims of one or more incidents of identity theft in 2012. Children represent a rapidly emerging market for identity thieves.
"The choices online are just overwhelming, and kids just don't know who to trust. So we developed this program for teachers and the students, to really educate them on the pitfalls and the dangers of online activity," continues Morse.
"Better Business Bureau has been setting standards for over 100 years, and our Center for Character Ethics has been setting standards relative to character issues. Keeping Kids Safe Online fits right in to promoting high standards of business ethics as well as developing character in our youth," he explains. "BBB has been helping consumers develop trust in the marketplace; this initiative teaches kids how to determine who to trust and who not to trust online," says Morse.
If you have a group that would like more information on the Keeping Your Kids Safe Online program, or would like to host a speaker, please visit bbbkidsafe.com or contact Jessica Kapcar, jkapcar(at)centralohio.bbb(dot)org or 614-754-4574.
About BBB
For more than 100 years, Better Business Bureau has been helping consumers find businesses, brands and charities they can trust. In 2013, consumers turned to BBB more than 132 million times for BBB Business Reviews on more than 4.5 million businesses and Charity Reports on 11,000 charities, all available for free at bbb.org. BBB Serving Central Ohio, founded in 1921 and serving 21 counties, is one of 112 local, independent BBBs across North America.