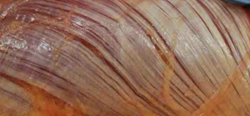 Hamstring injuries and other nagging injuries may have a root cause lurking in the dark.
LOS ANGELES, CA (PRWEB) September 25, 2014
News reports that over 1,300 injuries have been recorded in the NFL between 2013-2014 (The Wall Street Journal, Jan 26, 2014, http://online.wsj.com), and the top three types were of the legs. Even though these injuries are to the foot, ankle, knee and upper leg, there is a common variable; the connective tissue, fascia. If this elusive system of the body was treated and trained properly, injuries could be prevented and players could return to the field faster, according to celebrity Fasciologist Ashley Black of FasciAnatomy.
Nagging hamstring pulls, turf toe, sprains, and knee pain of all types plague the NFL every year. Most recently, a severe hamstring injury has put Arian Foster, the star running back for the Texans whom Black treated his first two seasons for fascial issues and chronic hamstring tightness, out of the game (ESPN, Sept 23, 2014, http://espn.go.com), out of the game. These types of injuries are also the ones that tend to reoccur, evading team coaching staffs. When asked point blank by a reporter about the cause of his high number of hamstring injures in the Green Bay roster, head coach Mike McCarthy answered, "It's definitely a valid question. Every injury's different. That's why the trainers and the strength and conditioning staff view each and every injury on film. Today's athlete, I know particularly our football team, these guys do a great job of taking care of themselves. You factor everything in. You try not to overreact to the numbers and just stay true to the specifics. Do I have an answer for you? No." McCarthy is not alone. "Hamstring injuries and other nagging injuries may have a root cause lurking in the dark," explains Ashley Black.
Ashley Black, who has worked with NFL stars from around the league for over 15 years says, "Players are really going the extra mile and seeking treatments and training in addition to the team programs. They are beginning to understand that there are options." Black has extensive experience with the fascia system. She explains that fascia literally connects humans through and around every structure of the body, from head to toe, hand to hand, inside and out. This means that the body can be twisted, pulled, compressed and contorted into any position that fascia takes it. "The fascia runs in long strips like ace bandages at different depths of the body and is connected with a cobweb-like matrix that can wreak havoc on muscles and joints," explains Black. "If it goes untreated, it will cause problems that bounce around the line of fascia, leading to site specific therapy vs. root cause elimination." Black explains that LeSean McCoy of the Philadelphia Eagles is a prime example. "No one is making the connection between the hamstring pulls and the toe pain, but if the line of fascia was being addressed, he could break free of the cycle."
When the fascia system is triggered by the brain to protect the body, which happens when injury occurs, the fascia will clamp down like sucking all the air out of a plastic bag. Black explains, "When fascia is tight, it literally strangles muscles, twists joints, jams joints, and keeps whole limbs or even the whole body from functioning properly." If NFL players, or anyone else with these soft tissue injures, only participate in traditional rehab such as icing, e-stem, exercise and biomechanical training, they may be missing the root cause and therefor continue to experience symptoms. Black says, "You cannot massage, ultrasound or exercise to achieve loose fascia. Fascia constricts, so it must be pulled or broken up." Black recommends that you test to see if you have tight fascia by trying to pinch your skin and pull it up and away from the muscle. If the skin feels glued down, then fascia is definitely a problem.
"We had a number one draft pick a few years ago who was constantly sidelined by hamstring pulls. His fascia all over his body was so tight that the muscles could not fire properly. With only a few treatments of pulling and breaking up the fascia, he was done with hamstring problems and went injury free for 5 seasons," states Black. She further explains that proper fascia care is something that has been only available to pro athletes. However, she invented a tool called the FasciaBlaster specifically for breaking up fascial adhesions that is available to the general public now. Black says it is for anyone that wants to look and feel better via healthy fascia.