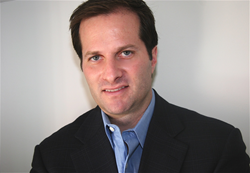 Newark, Delaware (PRWEB) September 25, 2014
Brian Reiss has been named President of Bridgeforce Inc., a specialized consulting firm, focused on consumer and small business lending and payments. The company has grown to a size where the roles of CEO and President will be separated for the first time in the company's 15 year history.
Brian's new role includes leading the company's operations globally. "Brian has demonstrated a powerful ability to leverage the capabilities of Bridgeforce for the greatest possible client value, and we are excited to now be able to engage his talents across our entire business, including Europe and Latin America," says Matt Scarborough, CEO of Bridgeforce.
Just prior to becoming President, Brian served as the company's Managing Director of the US Practice for 7 years. Under his leadership Bridgeforce experienced rapid growth and diversification, greatly expanding the company's abilities to provide large-scale solutions for the world's most sophisticated lenders. Brian brought in resources to both broaden and deepen company capabilities and address client needs during a period of great change in the industry. Bridgeforce now provides a wide range of best-fit solutions across all asset classes from sub-prime to super-prime, and for lenders of a variety of sizes. During this transformation, Brian helped build the Bridgeforce brand by ensuring consistency in company values, integrity and client-centered-focus.
Brian adds, "I am very excited at the opportunity to continue to solve client issues from a larger platform than before and to build on the solid success of the company to-date. The industry continues to face difficult challenges and I look forward to leading Bridgeforce in finding new ways to solve our clients' pressing business needs."
For additional information, please see Brian Reiss's biography brief.
About Bridgeforce
Bridgeforce is a specialized multi-national consulting firm serving a variety of clients involved in almost all aspects of the consumer and small business lending and payments space. Over 75% of Bridgeforce consultants come directly from client-side leadership positions across multiple parts of the credit lifecycle. Combined with subject matter expertise in operations, technology, strategy and regulatory issues, Bridgeforce has the knowledge and experience to make the hard choices in developing and implementing best-fit solutions that are both achievable and lower the risks of execution to ensure sustainability. The Bridgeforce success can be attributed to a culture fostering innovation and evolving experienced-based best practices recognized within the industry.
For More Information, Contact:
Andy Feld
Marketing Director
302-256-4245
http://www.bridgeforce.com