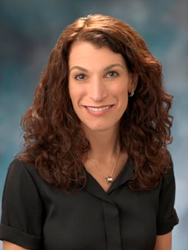 In telling my story, my hope is to inspire others like me, and to give them the courage to get help.
ROCHESTER, VT (PRWEB) September 24, 2014
Lisa Smith has been selected as the winner of the third semi-annual Pitch Week book competition, sponsored by the When Words Count Retreat in Rochester, VT. The contest seeks to discover emerging authors and create breakout success. Smith's memoir, Girl Walks Out of a Bar, is a darkly comic and wrenchingly honest inside look at high-functioning addiction in the world of corporate law.
Smith, a New York City resident, was one of six finalists selected from dozens of candidates across the U.S. and Canada to compete in an "American Idol"-style format before a panel of publishing industry judges. The grand prize includes:

"As a successful New York City lawyer, I had the means and the skills to hide my addiction from close friends, family and co-workers. One morning, something snapped – and I decided to stage my own intervention," Smith explained. "In telling my story, my hope is to inspire others like me, and to give them the courage to get help."
Smith added, "It is so difficult for any new writer to get the attention of a literary agent, let alone a publisher. To have access to an A-team of publisher, literary agent and publicist, all working on my behalf, is extraordinary. And the support I have received from When Words Count Retreat has been tremendous. They gave me great feedback and encouragement throughout the process, and they are truly invested in helping to develop and promote undiscovered writers."
Smith is Deputy Executive Director of a Manhattan-based law firm. Prior to beginning her more than 15-year legal marketing career, Lisa practiced corporate finance law at a leading international law firm. She is a graduate of Northwestern University. She also serves on the Board of Directors of the New York Writers Coalition, an organization that provides free creative writing programs to underserved groups in New York City.
"At When Words Count Retreat, we believe promising authors deserve a better shot at publishing's brass ring, and we have decided to do something about it. Now in its second year, Pitch Week offers emerging authors what may be the best book-publishing prize ever: Guaranteed publication and support from an all-star team, dedicated to making the winner's book a huge success," said Steve Eisner, owner and CEO of When Words Count Retreat.
"Success in today's book-publishing world depends equally on an author's ability to write a great book and to promote it. Pitch Week acknowledges this new dynamic. It seeks to inspire and nurture emerging authors to develop the necessary skill sets," Eisner added.
How Pitch Week Works
For each Pitch Week competition, a panel of industry professionals reads the best 25 sample manuscripts submitted by up to 100 applicants. The judges rate the entries according to their quality and market appeal to determine six finalists and two alternates. Prior to Pitch Week, they read the finalists' entire manuscripts and grade them by secret ballot.
At the Pitch Week III finals, held Sept. 15-21, 2014, the judges were:

In addition to the manuscript, the contestants competed in four areas:

Book packaging
Book marketing strategy
The author behind the book
Book-tour presentation and communication skills
The judges scored each performance by secret ballot. Then, at an awards dinner attended by the judges and contestants at When Words Count Retreat on Sept. 20, the results of the sealed ballots were revealed, and the winner was declared.
Pitch Week III Contestants
Coming in closely behind Lisa Smith, in second place, was Omri Navot, author of the young-adult SciFi fantasy, The Fifth Immortal. Set on an island kingdom on another planet, this coming-of-age story follows the journey of a young man who refuses to be discarded by society after a pandemic renders his generation sterile. He seeks to discover the secret to immortality by locating and confronting one of the four legendary "immortals" inhabiting his world.
Other contestants included Caleb Christian, author of the urban drama and action thriller, A Beautiful Struggle; Cheryl Cranick, author of the emerging women's novel, Becoming; Devi DiGuida, writer of the suspense novel and love story, Cayman Hustle; and T.B. Groth, author of the mature romance novel, Journey to Love.
About When Words Count Retreat
When Words Count Retreat is a writer's colony located in the Green Mountains of central Vermont. The retreat opened in 2012 at Mountain View Farms, a fully restored and modernized 1809 farmhouse and former country inn, located five miles outside the town of Rochester. Since it opened, the retreat has provided quality lodging and book coaching services to a community of more than 300 authors. To learn more about Pitch Week, please visit http://www.whenwordscountretreat.com/pitch-week.