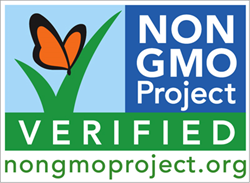 Orem, UT (PRWEB) September 30, 2014
The Grocery Manufacturers Association of America (GMA), consisting of members like Monsanto, Coca-Cola, and General Mills, is making a greater effort to end any GMO labeling laws in the United States by supporting a congressional bill titled the "Safe and Accurate Food Labeling Act of 2014." The bill, proposed by Kansas Congressman Rep. Michael Pompeo on behalf of the GMA, would make it illegal for any state to pass a law that can stop food companies from labeling products with "Genetically Engineered" (GE) ingredients as "natural." The bill would also limit the FDA's power to force food companies to disclose ingredients contained within their products.
Opposers of the bill have dubbed it the "DARK (Denying Americans the Right to Know) Act" and are seeing the coming November elections in Colorado and Oregon as a way to combat the GMA's efforts to hide nutritional information about the most common food products on the market from the public. If Colorado and Oregon pass the proposed laws that would require GMO labeling on food products, then the GMA's proposed bill would be deemed unconstitutional and therefore be rejected.
According to a September 30, 2014 report by the Bangor Daily News, the GMA spent $27 million on lobbying against GMO labeling in the first six months of 2014.
Marni Karlin, director of legislative and legal affairs for Organic Trade Association had this to say in regards to the GMA's proposed bill:
"Consumers, particularly the eight out of ten American families who buy organic products, want to know what is in their food. Rep. Pompeo's bill ignores this consumer demand for information. Instead, it ties the hands of state governments, the US Department of Agriculture, and the Food and Drug Administration concerning GMO labeling. It is fatally flawed."
Many consumers are now aware that GMOs are present in about 75 to 80 percent of conventional processed foods and some have started looking for GMO-free products as a safer alternative to products with GM ingredients. To this end, NutriGold is helping define the standards for the rest of the industry to follow and this is reflected in its:
+ Use of non-GMO, organic, whole-food, and clinically-proven ingredients
+ Uncompromising efforts to manufacture products without artificial ingredients, Stearates, Laurates, Sulfates, and Dioxides
+ Voluntary, extensive third party testing of all raw materials and finished products for identity, purity, potency, and safety
+ Resolute efforts to ensure that all products are free of contaminants, adulterants, allergens, and GMOs
+ Unwavering commitment to transparency, accountability, and truth in advertising
+ Initiatives to educate consumers so they can make informed decisions that affect their health
It is with great anticipation that NutriGold keeps an eye on the November elections, in the hope that consumers will demand the truth about what ingredients go into the products they use each and every day.
FREE SAMPLES
For free product samples of NutriGold supplements, please visit http://www.nutrigold.com/free-samples
ABOUT NUTRIGOLD
NutriGold is a science-based nutraceutical company committed to identifying, developing, and offering cutting-edge nutraceutical products. With a portfolio of best-in-class products at reasonable prices backed by unmatched service, NutriGold is not just raising the bar on quality, but is helping define the standards for the rest of the industry to follow.
Website: http://www.nutrigold.com
Phone: 1-866-224-4680
Facebook: facebook.com/NutrigoldUSA
Google Plus: plus.google.com/+NutrigoldUSA
Twitter: twitter.com/Nutrigold_USA