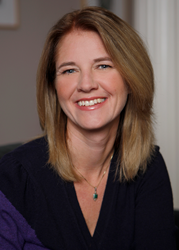 Tami is a rising star who has built an exceptional career through hard work and business results
Bainbridge Island, WA (PRWEB) September 24, 2014
Avalara, Inc., (http://www.Avalara.com), a leading provider of cloud-based software that delivers a broad array of compliance solutions related to sales tax and other transactional taxes, today announced the appointment of industry software leader and former Microsoft executive Tami Reller to its board of directors.
Reller is currently executive vice president and chief marketing officer at Optum, one of the world's largest diversified health data and technology companies and a subsidiary of UnitedHealth Group. Before that she was an executive vice president at Microsoft Corp., most recently serving as its executive vice president of marketing. During her career Reller has also served as CFO for several divisions within Microsoft. In 2013 Reller ranked # 5 in the The World's Most Influential CMOs | Appinions & Forbes CMO Influence Study.
"Tami is a rising star who has built an exceptional career through hard work and business results," said Avalara Founder and CEO Scott McFarlane. "She dives deep in the business and brings others along in the process, and is well respected by the street, influencers, and her peers. As a long-time admirer of Tami's leadership, and her commitment to mentoring future industry leaders, I am delighted to welcome her to Avalara's board of directors."
"My background in marketing, finance, and business software gives me an appreciation for the value Avalara brings to its customers and the market it serves," said Reller. "They've done a great job helping businesses of all sizes gain efficiencies, allowing their users to stay focused on their primary expertise. I am impressed with the caliber of Avalara's leadership team and look forward to joining their efforts."
About Avalara
Avalara helps businesses of all sizes achieve compliance with sales tax, excise tax, and other transactional tax requirements by delivering comprehensive, automated, cloud-based solutions that are fast, accurate, and easy to use. Avalara's end-to-end suite of solutions are designed to effectively manage complicated and burdensome tax compliance obligations imposed by state, local, and other taxing authorities in the United States and internationally.
Avalara offers hundreds of pre-built connectors into leading accounting, ERP, ecommerce and other business applications. The company processes millions of tax transactions for customers and free users every day, files hundreds of thousands of transactional tax returns per year, and manages millions of exemption certificates and other compliance related documents. Founded in 2004 and privately-held, Avalara's venture capital investors include Battery Ventures, Sageview Capital, Arthur Ventures, and other institutional and individual investors. Avalara employs more than 700 people at its headquarters on Bainbridge Island, WA and in offices across the U.S. and in London, England and Pune, India. More information at: http://www.avalara.com