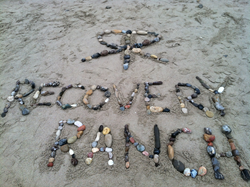 Where clean and sober men live as gentleman
Santa Ynez, CA (PRWEB) September 24, 2014
The Recovery Ranch has expanded its opportunities for residents. On February 12th 2015, thirteen graduates of the program will leave Santa Ynez on a nine day trip to Costa Rica. These gentleman have reached a point in their recovery where they push each other to keep giving back. Partnered with Habitat for Humanity, they will travel to Biolley, Costa Rica, a rural area four hours south of the capital San Jose and build homes for people less fortunate than themselves.
Recovery Ranch guides and supports each resident to develop strong work ethics, lead with selflessness, and live in gratitude. They are actively involved in helping the communities of Santa Barbara County and have recently pursued possibilities outside the country. Recovery Ranch is not tied down by any government regulations and has the freedom to expand what their program offers. To be able to do something like this in recovery, with a sober living home, is an exceptional example of the gifts quality sobriety can bring at the Recovery Ranch.
The Ranch is organizing fundraisers and accepting donations online. For more information on the Costa Rica trip visit their webpage at:
http://www.therecoveryranch.com/#!ranch-outreach/cd28.
To make donations go to: