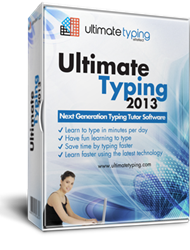 People watch videos, read articles, and live-tweet or Instagram their lives; they write fan fiction and learn new hacks to improve their daily life.
New York City, NY (PRWEB) September 28, 2014
The Internet is the go-to place for killing time, but it can also be the top resource for using that time creatively. People watch videos, read articles, and live-tweet or Instagram their lives; they write fan fiction and learn new hacks to improve their daily life. As eReflect has found, sometimes they also create Internet tricks, to the delight of millions of other Internet users.
eReflect, designer of the best typing tutor on the market according to many review sites, shares with the Ultimate Typing™ blog readers some tricks and hacks they can use to make their online activities smoother, more entertaining, and more playful.
One of eReflect's tips is the hack on how to use a browser as a notepad for taking notes. By typing in the URL address specified in the blog, the online browser window turns into a notepad for taking notes. This is handy because a person can use this space for jotting down everything as it occurs to them, and for brainstorming ideas on any given project. As eReflect explains, the notepad is available in two versions, a white or a black notepad background, that users can choose from.
Another browser trick eReflect shares is a list of time-efficient browser shortcuts. These shortcuts work with Google Chrome, Firefox, and even Internet Explorer. As the developer and designer of widely-used touch typing software, eReflect knows that keystrokes often make the difference when it comes to efficiency. The blog article explains that using the Alt+Back buttons easily brings the user to the previously visited page in their browser history, for instance. To reopen an accidentally closed tab on all three Internet browsers, the user simply has to press three keys together, Ctr+Alt+T. What is more, Alt+F4 closes the browser.
People can even turn their browser into Arcade video games and play Zerg Rush and Atari Breakout with their search results, something that can provide a great brain break from a hard day at the office. eReflect, designer of the typing program Ultimate Typing that helps people improve their typing technique and speed, hopes these tricks will be useful and that readers will share them with many other Internet users.
************
For more information about the benefits of using 7 Speed Reading, please visit the official website at http://www.7speedreading.com.
About 7 Speed Reading™
7 Speed Reading is the only modern speed reading software that uses the latest technology to produce superior results.
The software provides its users with a new way to master speed reading that guarantees three times the reading speed along with improved memory and comprehension.
The software is poised as the most comprehensive speed reading system anywhere. It contains seven learning strategies, fifteen software activities, video training, advanced tracking capabilities and many more exciting features.