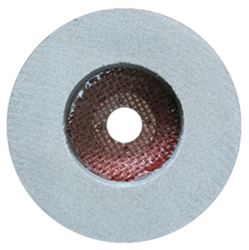 Zhengzhou, China (PRWEB) September 24, 2014
With the abrasives industry becoming more and more popular, market demand for polishing paste has seen an obvious increase. iAbrasive has released an article about polishing paste and the polishing process. (See the original article at: http://www.iabrasive.com/articles/different-application-fields-of-polishing-paste)
Before learning about polishing paste, we first need to clarify the definition of polishing paste. Polishing paste is a material for workpiece polishing. Its major composites are adhesives, such as rosin, palmitic acid, and stearic acid. Polishing paste also contains feldspar powder, chromium oxide, iron oxide red, and corundum. Manufacturers will produce different shapes and types of polishing paste based on the different composites or demand.
What Is a Polishing Wheel
A polishing wheel is a kind of contact flat wheel that is made with a number of polishing wheel pieces. The external surface of each piece is coated evenly with a polishing oil layer. During the polishing process, no extra oil is needed.
Polishing wheels can be divided into many types based on the materials, such as nylon polishing wheels, felt polishing wheels, stainless steel polishing wheels, glass polishing wheels, fiber polishing wheels, sponge polishing wheels, and stone polishing wheels, just to name a few.
Polishing Method
When the polishing wheel's direction of rotation goes towards you and adequate speed has been obtained, you can lean the polishing paste against the edge of the polishing wheel, making sure to put it lower than the axis rotation, until the wheel's surface is covered with polishing paste. Then you should put a clean metal piece on the wheel's surface to spread the paste around. By repeating the procedure, the paste will be evenly distributed on the surface, after which the polishing process can continue. You can paint the polishing waste on the wheel whenever necessary. Polishing wheels used for coarse polishing, medium polishing, and fine polishing should be distinguished in order to avoid unnecessary scratches.
When the polishing wheel rotates towards you and is rotating at a full speed, you can then attach the polishing paste to the edge of the polishing wheel for several seconds. Remember to hold tightly to the workpiece so that the wheel does not toss the workpiece out of your hand. The right way to do this is to touch the wheel's surface with the workpiece very slightly and then pull it away. This will remove the sharp corners on the surface and prevent stains from being generated. Additional paste should be added when necessary, but you should remember that excessive paste might generate many deep stains, so it is important to be careful with the amount you use. If you have used too much paste, you can employ tools like an iron brush to remove it or repaint when necessary. Don't press the paste onto the wheel's surface but instead let the wheel rotate freely. When the workpiece needs fine polishing, make sure that no coarse particles are left on the polishing wheel or it may generate scratches. When the polishing process is completed, you can use a soft cloth and talcum powder to wipe the workpiece's surface to remove the paste.
Author: Liwei Chu
Copyright: iAbrasive.com--Abrasives & Diamond Tools Market