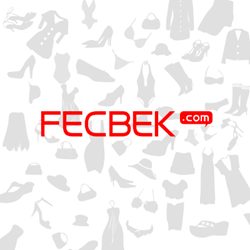 (PRWEB) September 24, 2014
Today, Fecbek, an outstanding special occasion dress manufacturer and retailer, has happily unveiled its new series of good-looking costumes. The new selection comes in a wide range of popular colors including black, orange, red, white and more.
Costume parties held to celebrate some important events are very popular in many Western countries. The people who attend these parties are elegant and fashionable. At this time, they have to make up and wear costumes in order to meet more people and make more friends. Some people may have no idea where to buy delicate and trendy costumes. Fecbek has launched a considerable number of costumes for its worldwide customers. To see more, please visit: http://www.fecbek.com/holidays-costumes/.
About Fecbek.com
Fecbek.com is a leading online retail and wholesale store specializing in selling clothing, shoes, bags, wedding and occasion dresses, Cosplay, costumes and beauty products. With a wide selection of products at a low price, the company has been universally recognized for honesty, high efficiency and thoughtful services; it has built a long-term relationship with many customers.
For more information, please visit http://www.fecbek.com/.