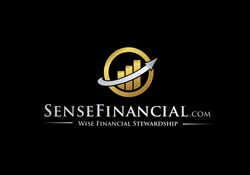 Plan holders will be able to contribute a lot more to a Roth Solo 401k and take full advantage of their tax-free benefit.
Los Angeles, CA (PRWEB) October 13, 2014
On September 16, 2014, Fox Business published an article that recommends Roth IRA for its tax advantage and other benefits. This, however, is not the only way to get tax-free treatment for your investment. Sense Financial recommends another solution – Solo Roth 401k.
A Solo Roth 401k and a Roth IRA are quite similar: they are both Roth-type retirement plan. With a Roth retirement account, plan holders will contribute after-tax amount and let it grow tax-free. Since the tax charges are paid up front, there will be no additional tax at the time of distribution.
Sense Financial recommends a Solo Roth 401k, however, as it can help investors maximize this tax-free benefit. With a Solo Roth 401k, account holders can choose to contribute the total salary deferral contribution plus a catch-up allowance into a Roth account. In 2014, the salary deferral portion is capped at $17,500, plus plan holders over 50 years old can contribute an additional $5,500. In total a Solo Roth 401k can receive as much as $23,000 in contribution per year. This is a significant difference when compared to a maximum of $6,500 contribution limit – catch-up included- of a Roth IRA.
Another advantage of a Solo Roth 401k is that there is no restriction on income level either. With a Roth IRA, if an account holder is single or married but filing separately, he or she have to make less than $114,000 in order to make maximum contribution to a Roth IRA. If filing jointly as a married couple, each partner has to make less than $181,000 to qualify for maximum contribution. People who make more than $191,000 a year are not allowed to contribute to a Roth IRA at all.
A Solo Roth 401k has no restriction on annual income level. Coupling with the high contribution limit, plan holders will be able to contribute a lot more to a Roth Solo 401k and take full advantage of their tax-free benefit. Therefore, when a client is qualified to for both plans, Sense Financial will recommend Solo Roth 401k over Roth IRA.
Sense Financial is California's leading provider of retirement accounts with "Checkbook Control": the Solo 401k and the Checkbook IRA. Over the years, they have assisted hundreds of clients to obtain checkbook control over their retirement accounts while providing them with the ability to invest in virtually any investment class, including real estate, private lending, mortgage notes and much more without the need for custodian approval.
To learn more about Solo 401k, please visit sensefinancial.com.