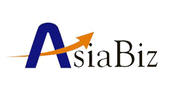 solvent EPCs, with an annual turnover of less than S$5 million, are not required to get their annual returns and accounts audited
Singapore (PRWEB) September 24, 2014
EPCs are now the most preferred type of business entity in Singapore because of tax-exemptions granted in the start-up stage, reduced compliance requirements, and much more freedom in financial loan activities as compared to other business entities. For those entrepreneurs who want to avail these benefits, Asiabiz's new five-step guide on Singapore exempt private company registration provides all the answers.
The incorporating procedure for an EPC is the same as any other private limited company in Singapore. But the difference lies in the number of shareholders and the shareholding structure, because if the business entity has 20 or less shareholders, with none being a corporation, it is known as an EPC.
Detailing the tax benefits enjoyed by Singapore EPCs, the guide explains the government's Start-up Tax Exemption (SUTE) scheme. Under SUTE, tax exemption is given to an EPC on normal chargeable income of up to S$300,000 for each of the first three consecutive years of its operation.
"Another important benefit is the lesser statutory compliance requirements for an EPC in Singapore. According to the country's Companies Act, solvent EPCs, with an annual turnover of less than S$5 million, are not required to get their annual returns and accounts audited. Rather, they can submit a solvency declaration duly signed by the company directors and company secretary in the prescribed form to the Accounting and Corporate Regulatory Authority (ACRA)," informed Mr. James Nuben, head of taxation at AsiaBiz.
Though irrespective of the annual turnover amount, all EPCs in Sngapore are required to maintain proper accounting records, prepare and present financial statements in compliance with the Companies Act and the Singapore Financial Reporting Standards (FRS), the guide notes.
"Also, Singapore EPCs have more independence than other business entities as regards to financial loan activities. Because unless it's an EPC, a company in Singapore cannot extend loans to its directors except for certain purposes. Additionally, unlike an EPC, a company is prohibited from giving loans to another (related) company or even to provide guarantees for loans obtained by another company, if the director of the first company has a 20 percent or more interest or shareholdings in the second company," concluded Mr. Nuben.
-END-
To view the full guide please click http://www.asiabiz.sg/how-to/incorporate/singapore-exempt-private-company-epc/
ABOUT ASIABIZ
Asiabiz is a Singapore-based consultancy offering business solutions for both local and foreign professionals, investors and entrepreneurs. Our areas of expertise include company incorporation, offshore company set-up, accounting, taxation and other related corporate services. Asiabiz also provides work visa and immigration services to foreign professionals wishing to relocate to Singapore.
120 Telok Ayer Street, Singapore 068589
Phone: +65 6303 4614