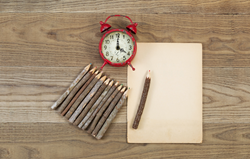 Speedlancer offers time-guaranteed tasks in design, writing, data entry and research.
Melbourne, Australia (PRWEB) September 24, 2014
Australian based startup Speedlancer is introducing the first freelance and online task marketplace where time is money. Speedlancer promises that every project will be finished within four hours, taking a creative approach to a competitive space. At present, there are nearly 100 active "Speedlancers" in a range of time zones.
The startup not only offers fast design work, it also delivers time-guaranteed writing, data entry and research tasks.
Founder Adam Stone understands that affordability can be a high priority in freelance work. For startups however, looming deadlines often make a swift turn around even more crucial.
"When you have a guarantee that everything on your checklist will be completed in under four hours, you have more time for your own productivity," says Adam.
"You can get products live and start testing an MVP faster. We believe that is a quality of its own."
Adam aims to become the fastest freelance marketplace around, competing with the established players by offering a unique product. Taking the adage "less haste more speed" as a mission statement, Speedlancer is focused on growing its value proposition. The key to this is enlisting more service providers.
As the platform expands to more categories, Speedlancer plans to offer unique product combinations. Speedlancers will team up to provide full-service web development packages. These include initial design, copy writing, website creation and SEO research.
With each task completed four hours at a time, projects that could have stretched for weeks will wrap in a matter of days.
Speedlancer is a company with growth in mind, and Adam is excited about the impact his vision will have on the freelance space.
"It's time to leverage the power of the crowd to harness speed," says Adam. "We'll maintain quality through our curated and community-moderated Speedlancers."