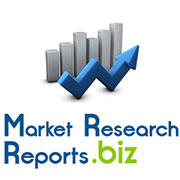 Latest Publication On Global And China Refractory Material Industry Report, 2014-2016
Albany, NY (PRWEB) September 24, 2014
Refractory material is one of the indispensible materials in such high-temperature industries as iron and steel, building materials, chemicals, nonferrous metals, etc. Over 70% of refractory materials worldwide are applied in iron and steel smelting, 17% in building material industry and 4% in chemical industry.
View Full Report at http://www.marketresearchreports.biz/analysis/224258
Now, China is the largest producer and exporter of refractory materials around the globe. In 2013, China's refractory material output hit 28.189 million tons, sweeping more than 66% of the world's total; export volume topped 1.769 million tons, 51.7 times the import volume.
Despite the global leading position, Chinese refractory materials have been confronted with the prominent problem of overcapacity in recent years. Additionally, subject to growth slowdown in downstream sectors, the falling demand and other factors, market competition intensifies. Enterprises in the field received reduced orders and saw sales volume in decline, some companies even in the red.
Download Detail Report With Complete TOC at http://www.marketresearchreports.biz/sample/sample/224258
According to statistics of The Association of China Refractories Industry (ACRI), in 2013, 59 key refractory material companies in China posted a year-on-year rise of 3.19% in refractory material output and a year-on-year increase of 2.83% in sales but a year-on-year drop of 10.36% in profit.
In the future, Chinese refractory material industry will enter a range of lower growth and may even experience some slight decrease. It is projected that during 2014-2016, Chinese refractory material output will register an AAGR of around 3.8%.
Against the sluggish market, companies at home and abroad have made breakthroughs in various ways, in which merging and reorganization becomes an edge tool in improving market concentration.
Browse All Published Reports by Same Publisher at http://www.marketresearchreports.biz/publisher/67
RHI is the largest refractory material company with 33 plants in the world, 4 of which are located in China, capable of producing 1.7 million tons of refractory materials annually. In 2013, RHI gained 69.6% equity of Orient Refractories Ltd. via two successive acquisitions; in 2014, RHI planned to take over one raw material plant in Erzurum, Turkey of Cihan Group and the mining right.
Vesuvius was once acquired by Cookson Group in 1986 and got separated from it at the end of 2012 and listed in London Stock Exchange. 2013 witnessed Vesuvius achieve revenue of GBP1.41 billion, in which GBP460 million came from refractory materials.
Puyang Refractories Group Co., Ltd. has successively acquired and reorganized Kunming Iron and Steel Refractories, Shanghai Baoming Refractories Co. Ltd., Jiaozuo Bigger Refractories Co., Ltd. and so forth; in 2013, Puyang Refractories gained 100% equity of Zhengzhou Huawei Refractories Co., Ltd. and in 2014 it planned to obtain 100% stake of Maanshan Yushan Metallurgical New Materials Co., Ltd. and 100% stake of Zhengzhou Huite Refractory Material Co., Ltd. via merger and acquisition.
Browse All Global and China Industry Analysis Research Report at http://www.marketresearchreports.biz/publisher/3
Shandong Luyang Share Co., Ltd. brought in the overseas strategic investor – Unifrax Asia-Pacific Holding Limited, and gained 100% stake of Unifrax (Suzhou) in Aug. 2014.
Beijing Lier High-temperature Materials Co., Ltd. finalized its mergers and acquisitions of Liaoning Jinhong Mining and Liaoning Zhongxing Mining in 2013 and planned to spend RMB61.39 million in acquiring 100% equity of Shanghai Xintaishan High-temperature Engineering Materials Co., Ltd. (held by Shanxi Xixiaoping Refractories Co., Ltd.) in 2014.
Related Reports -
Global And China NdFeB Industry Report, 2014-2018
View Full Report at http://www.marketresearchreports.biz/analysis/223093
As the third-generation rare earth permanent magnet material, NdFeB is featured with small size, light weight, strong magnetic force and other characteristics as well as widely used in consumer electronics, transportation, wind power, automobile, medical equipment and other fields. The growth of China's downstream demand for new energy vehicles and wind power equipment, the tightened supply of rare earth material and other factors have boosted the global NdFeB capacity to by degrees shift to China in recent years.
Download Detail Report With Complete TOC at http://www.marketresearchreports.biz/sample/sample/223093
In 2013, China's NdFeB output was 94 kt, accounting for 91.0% of the global output; wherein, China's high-performance NdFeB output hit 22 kt, sharing 54.3% of the global total.
The high-performance NdFeB of Shin-Etsu Chemical are mainly used in hybrid cars, EPS, VCM, consumer electronics and other fields. In early 2013, the company put its Hybrid Car-Use NdFeB Production Base Project (Phase I) in Fujian into production with the annual output of 3 kt of rare earth magnetic alloy sheets which are completely exported to Japan.
Global And China High Barrier Material (PVDC, EVOH, PEN) Industry Report, 2014-2017
View Full Report at http://www.marketresearchreports.biz/analysis/220198
High barrier materials can block the penetration of small molecular gas (such as O2, CO2, N2, water vapor), aroma and other organic solvent vapor prominently. By virtue of better barrier performance, polyvinylidene chloride (PVDC), ethylene / vinyl alcohol copolymer (EVOH) and polyethylene naphthalate (PEN) are mainly used to produce thin films and containers, and utilized in such fields with higher requirements on barrier properties as food, medicine, military products, cosmetics, pesticides, precision instruments and high-grade fine chemicals; additionally, they are also suitable for the production of vacuum insulation panel materials.
Download Detail Report With Complete TOC at http://www.marketresearchreports.biz/sample/sample/220198
In the world, only a small number of companies are capable of producing PVDC, EVOH and PEN which require high-quality raw materials and strict process control, so that the current PVDC, EVOH and PEN markets are dominated by a few oligopolists.
About Us
Marketresearchreports.biz is the most comprehensive collection of market research reports. Marketresearchreports.biz services are especially designed to save time and money of our clients. We are a one stop solution for all your research needs, our main offerings are syndicated research reports, custom research, subscription access and consulting services. We serve all sizes and types of companies spanning across various industries.