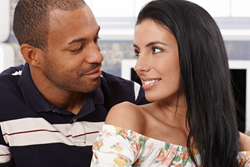 Los Angeles, California (PRWEB) September 24, 2014
The Interracial Match group is leaving no stone unturned to tap the ever growing potential of the interracial dating segment. The launch of MixedPassion.com provides a new platform where people can connect with members belonging to diverse cultural backgrounds and ethnicities.
During the launch event, a spokesperson from the website said, "We thrive on innovation and leave no opportunity to bring out the best in the online dating domain. Mixed race dating is witnessing an upward trend, which means that there is a need for new platforms with better features, so as to enable people to connect with each other".
Since its inception in 2001, the Interracial Match group has been working on improving its services in favor of interracial couples and MixedPassion.com is said to be a direct result of these efforts. Internet users can join the website free of cost. In addition to this, they can also search for other users based on their personal preferences. The site also boasts of multiple search options in order to help users find an ideal match.
Dating Expert Serra said during a media interaction, "Although the percentage of interracial marriages in the United States is around the 3 percent mark, we continue to observe an upward trend. Despite the numbers speaking a different story altogether, I expect the figure to breach the 5 percent mark in a couple of years. The credit for this paradigm shift, to some extent, goes to interracial dating sites. These have paved a path for mixed singles to come together."
MixedPassion.com certainly looks promising and given the fact that it is backed up by the Interracial Match group, it is definitely here to stay.