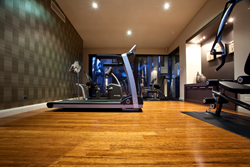 (PRWEB) September 24, 2014
BambooIndustry.com, a famous online supplier of quality bamboo items, has recently added a new range of bamboo veneers to its product collection. Along with this, the company launched a big sale for these natural veneers. They are now available at deeply discounted prices, up to 27 percent off. This promotion will come to an end on October 05, 2014.
BambooIndustry.com has announced a lot of elegant items for worldwide clients in the past few months. The company will keep working hard to make high quality bamboo products in the future. Its mission is to help worldwide clients get all kinds of natural items.
The company's senior spokesman says, "We are pleased to launch the bamboo veneer sale. At present, all our top quality veneers are offered with great discounts. By providing the big savings, we want to expand our market share in autumn. We have thousands of bamboo items for sale; each of them is brand new and elegant. I think worldwide customers will like them."
"You can add elegance to your flower garden or hoses with our natural, elegant bamboo veneers. All our items are made of 100 percent bamboo for durability. What's more, they come rolled and are strung with wire; that makes them easy to transport and attach to a post-and-beam veneer frame or an existing chain link veneer," he adds.
About BambooIndustry.com
BambooIndustry.com is a website that belongs to BothBest Bamboo Flooring Co. Ltd., a professional supplier and exporter of bamboo products. Certified by both ISO9001:2008 and ISO14001:2004, the company has 8 years of experience in the manufacturing and wholesale of flooring products. It strives to bring its customers the latest styles and innovations of flooring, paneling, plywoods, furniture, and other high quality items.
More information can be found at http://www.bambooindustry.com/products/bamboo-panel/bamboo-veneer.html.