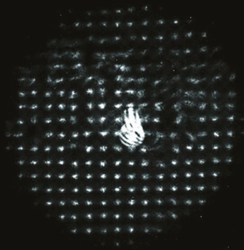 In addition to this robust diagnostic capability, wavefront technology is now being used to treat ocular aberrations in the form of wavefront-guided laser-assisted in situ keratomileusis (LASIK).
(PRWEB UK) 26 September 2014
The principles of wavefront optics from optical engineering have been adapted for use in measuring irregularities in the refractive power of the eye. These variations, which occur over the entrance pupil, are collectively called aberrations and are measured with a wavefront sensor. Wavefront technology applied to ophthalmology represents a paradigm shift in the way optical aberrations can be measured, described, and treated. In addition to considerable utility as a diagnostic tool, wavefront technology combined with a femtosecond laser has the potential for correcting visual deficits beyond sphere and cylinder. The goal of wavefront-guided (WFG) laser-assisted in situ keratomileusis (LASIK) is a more optically perfect ablation based on all of the optical aberrations measured with a wavefront aberrometer.
WFG LASIK, also called custom LASIK, is a variation of refractive surgery where, in the preoperative stages, a highly precise road map of the eye is generated, detailing all higher and lower order aberrations (HOAs/LOAs) in the eye. This wavefront capture is the salient element that directly relates to the quality of the laser ablation. An accurate assessment of the aberrations of the eye allows the surgeon to tailor the excimer laser, and, rather than applying a sphero-cylindrical correction to the cornea, the laser is instructed to ablate a sophisticated spatially variant pattern based on measurements from an aberrometer. Major factors that contribute to achieving optimal ablation outcomes include appropriate patient selection, high-quality wavefront data, successful surgery, and accurately predicting and managing the changes that occur during healing.
To continue reading this peer-reviewed article in full for free, please go to:
http://www.touchophthalmology.com/articles/wavefront-guided-laser-assisted-situ-keratomileusis
NOTE TO EDITORS
-touchOPHTHALMOLOGY.com (a division of Touch Medical Media) disseminates highly relevant and timely content contributed by prominent healthcare experts, designed to maintain current awareness and stimulate discussion amongst medical professionals globally. This is achieved in both interactive digital media and print.
-The portfolio of peer-reviewed journals, European Ophthalmic Review and US Ophthalmic Review provide concise and digestible review articles and the website provides complementary educational tools including news items, interviews and instructional videos.
-The journals and website are designed to keep busy healthcare professionals up-to-date with the latest developments in their field and serve as a key reference resource for the international medical community.
-Through this portfolio, Touch Medical Media aims to convey current best practice, to provide continuous education and to inform treatment decisions.