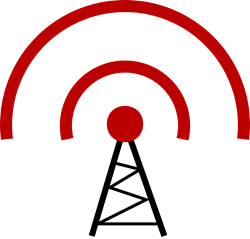 "Always Up" is now virtually a reality.
London, UK (PRWEB UK) 25 September 2014
MarketDeveloper is incredibly proud of its delivery record exceeding 5 9's (99.999% delivery since the company's inception). Even so the company has today announced a major investment programme for the latter part of 2014 to further improve delivery and redundancy. The company's long term RTO (Recovery Time Objective – the maximum tolerable time that systems are unavailable in the event of a catastrophic failure of one Data Centre) has always been 5 minutes. This investment reflects the fact SaaS suppliers have now made it safe to keep data in the cloud, as "Always Up" is now virtually a reality.
SaaS (Software as a Service) solutions are widely touted as a success story of the Cloud Computing movement. As a product they grant the user unlimited access with a minimum of setup time and for a lower cost than in-house products. SaaS solutions such as MarketDeveloper have a low monthly subscription pricing model and are fully scalable, meaning the solution grows as the user grows.
"We have always prided ourselves on solid, uninterrupted deliverability," Jarrod Craik, Technical Director for MarketDeveloper said, "we upgrade the solution regularly and are always adding new functionality, however the most important feature of MDv5.1 is its constant availability to clients."
Key Features of MarketDeveloper's SaaS Cloud Computing Model include:
Constant Availability- Clients are able to access their Marketing Database at any time and from any device with an internet connection
Low Cost- The pricing model is a low monthly subscription fee
Minimal Setup- Once the data is loaded into the system users are ready to go. This saves on both time and cost
Multiple Service Options- As well as a self service SaaS option MarketDeveloper also offers a managed service as well as a hybrid of the two.
For more information on MarketDeveloper's past delivery record and future in the Cloud:
email: paul(dot)schulz(at)marketdeveloper(dot)com
Or visit us now!
# # #
About MarketDeveloper
MarketDeveloper is a CRM and Marketing Automation supplier based in Egham. The company was formed from the merging of two marketing solutions in 2009 and has been committed to creating and updating a highly powerful, flexible and intuitive Database Marketing solution. Since launching v5 of its system MarketDeveloper has seen 99.999% deliverability rate and includes The Mail, VisitWales, ScotRail and Cosmos among its clients.