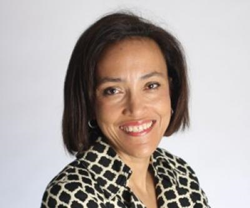 Bethesda, MD (PRWEB) September 25, 2014
Earlier this month, Fortune magazine announced its latest class of Most Promising Women Entrepreneurs. Fiona Gathright, President and CEO of Wellness Corporate Solutions, is among the ten honorees for 2014. Fortune magazine describes the 2014 class of women honored as "founders of thriving, innovative and groundbreaking companies. "
"I am thrilled to be a part of this amazing group of entrepreneurial women," Gathright said. "I think it's so important to recognize the efforts that women across this country are making to build successful businesses."
In October, Fiona will attend Fortune's Most Powerful Women Summit, an opportunity to network with what the magazine calls "the world's most extraordinary leadership community."
Fortune launched the Most Promising Women Entrepreneurs list in 2009. The final list is compiled by a panel of judges, including Fortune's editor-at-large, who consider company growth, scope of accomplishments, company mission, and other factors.
###
Wellness Corporate Solutions, LLC is a nationwide provider of biometric screenings and comprehensive wellness programs. Celebrating its 10th year in business, the mission of WCS is to educate, engage, and empower employees to make lasting behavior changes that improve their health and their employers' bottom line.
For more information, visit http://www.wellnesscorporatesolutions.com.