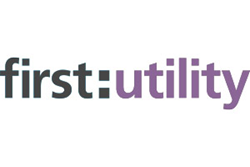 "Many of us can save over £200 by switching to a small supplier, which can make a huge difference to cash-strapped households" - Ann Robinson, Director of Consumer Policy at uSwitch.com
London, UK (PRWEB UK) 25 September 2014
The iSave Fixed January 2018 (v31) tariff is the supplier's longest ever Fixed Rate Deal. Available to new and existing customers, the new v31 plan replaces the iSave Fixed September 2017 (v22) tariff and is available to both gas and electricity and electricity-only customers.
First Utility's online self-servicing and UK contact centres complete with a dedicated "switching team" are designed to make switching easier.
Later this year switching time is set to reduce as a result of First Utility's Fix the Switch campaign. First Utility successfully argued for the switching process to be made easier, with energy minister Ed Davey announcing the industry switching time is to be reduced from 5 weeks to 3 days (after two weeks cooling off) by the end of the year.
First Utility also recently announced it was investing £10m in its customer service offering and has become the first independent energy company to supply 1m accounts for gas and electricity. The provider has seen a ten-fold increase in customer numbers in less than three years and has received many instances of critical acclaim around the announcement.
Ann Robinson, Director of Consumer Policy at uSwitch.com, said: "This is a significant milestone for First Utility and evidence that small suppliers are at last beginning to drive competition and make the energy market work for consumers.
"Many of us can save over £200 by switching to a small supplier, which can make a huge difference to cash-strapped households.
"The growing popularity of companies like First Utility shows that small suppliers are here to stay, thanks to the excellent deals they are offering. If the big six energy providers are to keep hold of their customers, they'll have to look at introducing more competitive prices and improving their customer service."
About First Utility
First Utility is the UK's fastest growing and largest independent energy supplier. It supplies gas and electricity to more than 550,000 customers throughout the UK and is committed to helping them reduce their energy bills by offering some of the cheapest utility tariffs, helping customers use less energy through the use of innovative technology and campaigning for industry change.
First Utility formed a trading partnership with Shell Energy Europe Ltd (Shell) in December 2013. Under the terms of the agreement, Shell will act as intermediary for First Utility, to competitively source gas and electricity from the wholesale market.