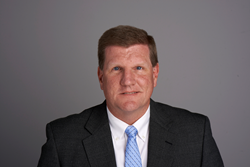 I saw a real need for companies to manage their expenses with the need for honest, dependable accounting services
Nashville, TN (PRWEB) September 25, 2014
Randolph Accounting Resources, a Middle Tennessee firm specializing in outsourcing Chief Financial Officers and Staff Accountants to medium and small size businesses on an as-needed basis, has launched its website, randolphacctg.com.
Mickey Randolph founded the company in 2009 after holding high level accounting positions in construction, real estate development, manufacturing, education and the non-profit sector. His vision during a tough economic period was to offer high-level financial services to small and medium size businesses that simply couldn't afford, or didn't need, full time accounting support.
"I saw a real need for companies to manage their economy-adjusted expenses with the need for professional, honest, dependable accounting services," says Mickey Randolph. "My team of accounting professionals fills that need for many companies today and we are grateful to be in a position of offering needed support for our clients.'
Covering all accounting and information services, the company provides support with cost and profit enhancements, banking relations, annual budgets, cash flow projections, financial analysis and tax and audit schedules. With Chief Financial Officers and Staff Accountants on the payroll, Randolph Accounting Resources can fill any accounting need a small to medium size business may have.
Visit randolphacctg.com and get to know the great folks on his team.
For more information, visit randolphacctg.com.