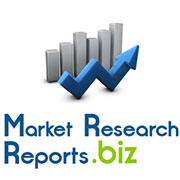 Latest Publication On Stretchable Electronics and Electrics 2015-2025
Albany, NY (PRWEB) September 24, 2014
Stretchable electronics concerns electrical and electronic circuits and combinations of these that are elastically or inelastically stretchable by more than a few percent while retaining function. For that, they tend to be laminar and usually thin. No definitions of electronics and electrical sectors are fully watertight but it is convenient to consider stretchable electronics as a part of printed electronics, a term taken to include printed and potentially printed (eg thin film) electronics and electrics. This is because the cost, space and weight reduction sought in most cases is best achieved by printing and printing-like technologies.
View Full Report at http://www.marketresearchreports.biz/analysis/224322
Commercialization
Commercialization is elusive, though there are some initial adoption such as moldable parts in vehicles and shape changing electroactive polymers for haptic response. New devices also include Reebok's head impact indicator "CheckLight". These are just the beginning, with end users and participants seeing huge potential.
Download Detail Report With Complete TOC at http://www.marketresearchreports.biz/sample/sample/224322
Investment
Electronics that are very elastic or deformable without loss of function has seen several hundred million dollars spent by universities on such research so far and more modest tens of millions of dollars has been raised by companies to pursue the opportunity. A notable example of this was the 2012 round of $12.5 million by MC10 in the USA, a company exclusively dedicated to commercialising stretchable electronics. Others are involved in the materials to enable stretchable electronics such as carbon nanotubes.
Browse Other Published Reports By Same publisher at http://www.marketresearchreports.biz/publisher/58
Market and territory analysis
The applications targeted are primarily in healthcare, including health-related monitoring and management for military purposes and sport. About 40% of the research and commercialisation of stretchable electronics takes place in the USA, with the UK, Germany, Sweden, Netherlands, Belgium, France, Korea and Japan, also making a broad impact. This report examines who is bringing what to market and why and it analyses where the most promising opportunities lie. It scopes the emerging stretchable technologies, many of which promise huge improvements, opening yet more potential markets.
Main areas the report covers
The report examines how stretchable technology fits into the electronics and end user markets, the materials and applications that look most promising, and the lessons of success and failure. Profiles of 56 organizations that have made significant advances are provided.
Forecasts At this early stage forecasting is difficult but we give some indications for the next ten years and reveal many key trends. We provide forecasts for allied sectors such as printed and flexible electronics which interrelate to stretchable electronics.
Related Reports -
OLED Lighting Opportunities 2014-2025: Forecasts, Technologies, Players
View Full Report at http://www.marketresearchreports.biz/analysis/220169
OLED and LED lighting are both solid-state technologies and offer overlapping value propositions per market segment. They will therefore compete directly in many instances. LED lighting has come a long way and offers a better performance than OLEDs, and that at a lower cost. OLED lighting will therefore only gain market success if it clearly defines its unique selling points and carves out initial market niches.
Download Detail Report With Complete TOC at http://www.marketresearchreports.biz/sample/sample/220169
This report is divided into two parts: (a) technology and (b) market assessment. The first offers a comprehensive yet detailed overview of both LED and OLED lighting, going through fabrication processes, material compositions, technology roadmaps, and key players. The device attributes of each technology are also critically assessed, examining parameters such as colour warmth and controllability, flexibility, efficiency, surface emission, lifetime, wafer size, and luminaire design.
Structural Electronics 2015-2025: Applications, Technologies, Forecasts
View Full Report at http://www.marketresearchreports.biz/analysis/221088
Structural electronics (SE) is one of the most important technological developments of this century. It forms a key part of the dream, formulated decades ago, of computing disappearing into the fabric of society. It also addresses, in a particularly elegant manner, the dream of Edison in 1880 that electricity should be made where it is needed. SE is often biomimetic - it usefully imitates nature in ways not previously feasible. It is a rapidly growing multi-billion dollar business.
Download Detail Report With Complete TOC at http://www.marketresearchreports.biz/sample/sample/221088
Structural electronics involves electronic and/or electrical components and circuits that act as load-bearing, protective structures, replacing dumb structures such as vehicle bodies or conformally placed upon them. It is of huge interest to the aerospace industry which is usually the first adopter, the automotive industry and in civil engineering both with compelling needs but its reach is much broader even than this. Electric cars badly need longer range and more space for the money and, in civil engineering, corrosion of reinforced concrete structures and tighter requirements for all structures, including early warning of problems, are among the market drivers for structural electronics.
Thin Film Encapsulation For Flexible Electronics 2015-2025: Technologies, Markets, Forecasts
View Full Report at http://www.marketresearchreports.biz/analysis/223424
A large opportunity lies in the development of devices in a flexible form factor that can operate without deterioration in performance, allowing them to be more robust, lightweight and versatile in their use. In order for flexible displays and photovoltaics to be commercially successful, they must be robust enough to survive for the necessary time and conditions required of the device. This condition has been a limitation of many flexible, organic or printable electronics. This highlights the fact that beyond flexibility, printability and functionality, one of the most important requirements is encapsulation as many of the materials used in printed or organic electronic displays are chemically sensitive, and will react with many environmental components such as oxygen and moisture.
Download Detail Report With Complete TOC at http://www.marketresearchreports.biz/sample/sample/223424
These materials can be protected using substrates and barriers such as glass and metal, but this results in a rigid device and does not satisfy the applications demanding flexible devices. Plastic substrates and transparent flexible encapsulation barriers can be used, but these offer little protection to oxygen and water, resulting in the devices rapidly degrading.
About Us
Marketresearchreports.biz is the most comprehensive collection of market research reports. Marketresearchreports.biz services are especially designed to save time and money of our clients. We are a one stop solution for all your research needs, our main offerings are syndicated research reports, custom research, subscription access and consulting services. We serve all sizes and types of companies spanning across various industries.
Browse Blog at http://businessmonitorinternational.wordpress.com/