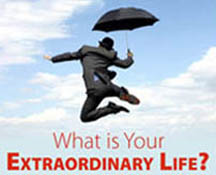 "Leaders are visionaries with a poorly developed sense of fear, and no concept of the odds against them. They make the impossible happen."― Robert Jarvik
Chapel Hill, North Carolina (PRWEB) September 25, 2014
A team of eight people from Legacy Center is leading the charge in creating an extreme makeover of the Reality Ministries facility at 916 Lamond Avenue in Durham, NC.
The NC150 Leadership Team from Legacy Center in Chapel Hill, NC are partnering with Reality Ministries. This project will involve upgrading the facility with vinyl flooring, sports equipment, storage areas, computers, furniture, classroom essentials, and landscaping. They are inviting the larger community to join with them in this creative and visionary endeavor.
This project is a part of Legacy Center's three-month leadership development program. The head coaches of NC150 include Dr. Lori Todd, David Nordeen, and Netta Cohen. Legacy Center believes that the most effective leaders lead from their hearts, with a clear vision and a firm intention. In the Leadership Program, the participants are coached to stand outside the ordinary in order to achieve a quantum leap in results; personally, professionally, and in the domain of making an impact on this planet.
What makes this project unique is that the Legacy Center Leadership team designs the project from start to finish in less than one month, cannot use any of their own money, involves the community to do 75% of the work and has to have it completed in two days! Projects are born from the world vision of each team and usually have budgets that exceed $30,000. This project will provide the youth of Reality Ministries with beautiful new flooring, tables and chairs, computers, signage and exterior landscaping.
Legacy Center teams focus on projects that benefit children, environment, animals, elderly, family, health, youth and world community. Legacy Center's NC150 leadership team selected Reality Ministries through an application process that examined need, potential and philosophical fit.
From its inception, Reality Ministries has focused on the overlooked and under-served populations in Durham, beginning with the cognitively impaired. It grew to include not only those with disabilities, but also disadvantaged youth from the inner-city who were flooding into the center every day. Summer camps, weekly programs, and community programs are thriving in the old church building downtown Durham.
The NC150 Leadership team invites you to help make this "Extreme Makeover" project possible beginning Thursday, September 25th, 2014 at 7:00 am Eastern Time and extending through Friday, September 26th, 2014. Work will start at 7:00 am on both Thursday and Friday. Everyone is invited to come out, make a difference, and have this vision become a reality. The Reality Ministries makeover will send a powerful message to these youth that they matter, are loved, and are valued. Legacy Center's NC150 team will celebrate the completion of the project with a ribbon cutting ceremony on Monday, September 29th at 3 pm.
About Legacy Center:
Legacy Center offers a full curriculum of bold leadership workshops and coaching for people committed to creating extraordinary results, a meaningful experience of life, and impacting the world. For more information, go to http://www.thelegacycenter.com or call 919-678-6000.