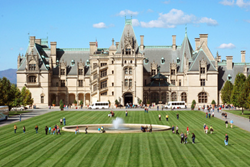 Licensed professionals can help avoid the misery of being shuffled through a bank's potentially unlicensed staff.
Raleigh, North Carolina (PRWEB) September 26, 2014
August 2014 data point to firm home pricing in Wake County, as Anthony Powell, senior loan officer at ADRMortgage.com, and Robert Terry, Realtor, explain the data. Raleigh-Durham-Chapel Hill continues to be a Sellers' Market. As predicted over the last year, home price gains are slowing in Wake County, up 5.0% year to date through August (median home prices) 2014. While most Realtors are hyping the market as hot, the facts point to a 4.9% August decrease in listings and a slowing overall market. There's no need to panic when purchasing that perfect home. Hire licensed professionals (many banks have unlicensed loan officers). Hire licensed Realtors when purchasing real estate. Ask for the license number and check to make sure it's real.
Housing supply has leveled off, according to Triangle MLS. However, this (Raleigh) top relocation market will see home prices continue to rise but at a slower pace. Unit sales year to date are ahead 2.8% through August 2014.
As expected, days on market has fallen to an average of 85 days year to date in Wake County. Durham County continues to appear to be about 6 months lagging behind Wake in terms of numbers (home prices will continue to rise as inventory levels erode with a 2%+ increase in unit sales). We expect Durham to continue to slow, but with increased home price activity. Orange County, continues to be in a downward spiral with home prices actually falling on almost all comparative periods, and listings increasing.
In fact, Orange County (unit) home sales are down 14% year to date. Robert Terry, Realtor, states, "When it comes to all the publicity of being one of the top five relocation markets in the country Raleigh and Wake County is where the consumer wants to purchase. In fact, that's where all the job growth is. Despite Orange County's aggressive expansion plans in the future, Wake County will continue to be a top priority for relocating families."
Here's the additional data:
Unit home sales in Wake county are up +2.8% year to date through August 2014. Robert Terry, Realtor, can provide neighborhood level data when looking more specifically. Additionally, average home prices are rising but at a slower pace. The percentage off original list price that a home sells for in Wake County has stabilized at 98.1%; indicating that sellers are getting closer to the original list price (up from 97% at the beginning of the year).
While all this is interesting, what about the future housing stock and unemployment rates in Wake County? Wake County has a super-low housing stock supply of 4.3 months (aka a "Sellers Market").
Couple the housing stock numbers with job growth (and unemployment) and future home prices can be predicted with relative accuracy. According to the Bureau of Labor, North Carolina's unemployment rate is 6.4% through summer. However, the Triangle has some of the lowest State unemployment levels approaching the 5.1% number (which is approximately 17th if Wake County were compared to states).
Triangle residential home price appreciation should continue to follow a low overall unemployment rate with a short (but rising) supply of housing stock. Durham and Chapel Hill data can be requested by contacting Anthony Powell at ADRMortgage.com. Robert Terry, Realtor, states, "The Triangle has remained a top 5 relocation market due to excellent schools, outdoor activities, and a big city life style at country prices."
Get the most value out of a home sale or purchase by working with licensed professionals that have significant experience. Why risk your biggest asset to an 18 year old unlicensed person at a bank or credit union (these "loan officers" are often times unlicensed, although afforded lofty titles)? Refinance, Purchase, VA, FHA, and nearly every loan product - for additional information, please go to http://www.adrmortgage.com or contact Anthony Powell directly at 919 622 1483. License number 137108 (this is not just an NMLS number that a bank gives the consumer, it's a real license).