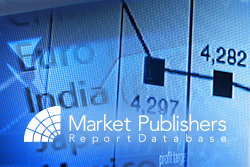 London, UK (PRWEB) September 24, 2014
Based on cumulative capacity, the primary feedstock for biopower in mid-2014 was wood waste, which accounted for nearly 32% of total biopower capacity as it is available from a wide range of sources, e.g. timber businesses. Bagasse was the second most widely used, with a share of around 25.8%, driven by sugarcane's position as a key crop in the three of the biggest biopower markets – Brazil, India, and China. Municipal Solid Waste (MSW), which is generally known as trash or garbage and is also a ubiquitously available feedstock, was the third most-popular at just over 16.7%. Landfill gas, wastewater and palm oil captured smaller shares, with other raw materials contributing 17.25% to the total biopower capacity.
As of 2013, Brazil's installed biomass power capacity stood at 1,730 MW, or 29.7% of the total in that year. The UK comes next accounting for 12% of the overall biomass power capacity and with an annual capacity addition of 641 MW. India is a high potential biomass power market which made a considerable addition to its capacity equating to 10% of the world capacity addition. Thailand, Germany, China, Poland, and Italy followed in, with shares of 7.3%, 6.5%, 5%, 4.8% and around 2.5%, respectively. All other nations' biomass power capacity additions captured the remaining share of 22% of the world's yearly capacity.
New research study "Global Biopower Market - Capacity, Generation, Market Size, Major Feedstock, Regulations, and Key Country Analysis to 2025" created by GlobalData is now available at MarketPublishers.com
Report Details:
Title: Global Biopower Market - Capacity, Generation, Market Size, Major Feedstock, Regulations, and Key Country Analysis to 2025
Published: September, 2014
Pages: 145
Price: US$ 3,995.00
http://marketpublishers.com/report/industry/energy/global-biopower-market-capacity-generation-market-size-major-feedstock-regulations-n-key-country-analysis-to-2025.html
The research publication provides a comprehensive overview of, and detailed insights into the worldwide biopower marketplace. It illustrates the major drivers and challenges influencing the market, provides authoritative historical and forecast data relating to the market's growth, average CAPEX, market sizing, and the regulatory environment, globally and in such leading biopower countries as Brazil, the US, Germany, the UK, China, and India.
Reasons to Buy:

Learn about detailed historical and forecast statistical figures for annual biomass and biogas installations during 2006-2013 and to 2025, both worldwide and for each top country.
Gain an overview of biopower technology and cost.
Be informed about the main growth drivers of, and challenges to the world biopower market.
Gain access to data on the key national biopower markets alongside details of the share of installations held by each.
Get wind of the regulations and policies regarding biopower in the leading countries, as well as their influence on the marketplace.
More new studies by the publisher can be found at GlobalData page.