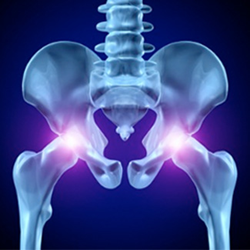 If you or someone you love were injured by a failing DePuy Pinnacle metal-on-metal hip replacement device, contact Wright & Schulte LLC for a free legal consultation at www.yourlegalhelp.com, or call 1-800-399-0795
Columbus, OH (PRWEB) September 27, 2014
Wright & Schulte LLC has filed a DePuy Pinnacle hip replacement lawsuit on behalf of a Franklin County, Ohio man who underwent a revision surgery in March 2014 to remove the medical device from his left leg. The DePuy Pinnacle hip implant lawsuit contends that the pain and tenderness he experienced in his left hip and groin after the surgery has never gone away. The DePuy Pinnacle hip lawsuit against Johnson & Johnson and its subsidiary, DePuy Orthopedics, Inc., alleges that the Ohio man may be forced to undergo additional revision surgeries which are generally more complex than the initial surgery because there is a reduced amount of bone in which to place the new hip implants. The DePuy Pinnacle hip lawsuit (Case 3:14-cv-02430-K) was filed in the U.S. District Court, Northern District of Texas where over 6,200 DePuy Pinnacle complaints are pending in multidistrict litigation under the supervision of U.S. District Judge Ed Kinkeade. (In Re: DePuy Orthopaedics, Inc., Pinnacle Hip Implant Products Liability Litigation, MDL No. 2244) These DePuy Pinnacle Hip complaints allege that implant recipients are at risk for chronic pain, metallosis, adverse local tissue reactions, and premature hip failure due to the defective design of the medical device.
Wright & Schule LLC is currently representing numerous clients in DePuy Hip lawsuits. If you have experienced painful side-effects allegedly due to a DePuy Pinnacle Hip or metal-on-metal hip implant, contact Wright & Schulte LLC for a free legal consultation by calling 1-800-399-0795 or visit yourlegalhelp.com for more information.
The recently filed DePuy Pinnacle complaint purports that the defendants knew about the defective design of its Pinnacle Hip System when the Ohio man, then 48 years old, underwent surgery on February 25, 2009, to implant the medical device in his left hip. (3:14-cv-02430-K) The DePuy Pinnacle hip replacmenet lawsuit further purports that the defendants continued to aggressively market the medical device without disclosing the problems and failure rate in order to ensure continued and increased sales.
In January 2013, the U.S. Food & Drug Administration (FDA) issued a safety alert about metal-on-metal hip implants and changes regarding how the devices are regulated. According to the FDA, metal can wear off and corrode where two implant components connect. The metal ions (cobalt and chromium) from the implant or from the metal particles will enter a implant recipient's bloodstream. The FDA says that over time, the metal particles can cause soft tissue damage to the bone or tissue surrounding the implant. Soft tissue damage may lead to pain and the hip implant failing prematurely. Because of the concerns over metal-on-metal hip implants, the FDA proposed regulation changes that would require manufacturers of metal-on-metal hip replacement devices to go through the same scientific and regulatory review that the FDA usually requires for new medical devices. Manufacturers that were selling hip implant systems had to undergo the FDA's process if the companies wanted to continue selling their medical devices in the United States. After the FDA released its proposed regulation changes, Johnson & Johnson announced in May 2013 that it would stop selling its metal-on-metal hip implants.
[bloomberg.com/news/2013-05-16/j-j-will-stop-sales-of-metal-on-metal-hip-replacements.html, May 17, 2013]
[fda.gov/MedicalDevices/ProductsandMedicalProcedures/ImplantsandProsthetics/MetalonMetalHipImplants/ucm241604.htm, January 17, 2013]
A hip implant study published in the March 2014 issue of The Journal of Bone & Joint Surgery, found that implant recipients of metal-on-metal hip replacement systems had excessive levels of chromium and cobalt ions in their bloodstream compared to patients who had metal-on-polyethylene hip replacements. The five-year randomized study involved 105 patients. A comparison was made between metal ion levels among patients who received 28 and 36-mm metal-on-metal hips replacements and 28-mm metal-on-polyethylene hip replacements. Researchers found cobalt ions increased significantly from two to five years in the 36-mm all-metal group. Additionally, cobalt and chromium ion levels at the five-year time point were significantly lower in the metal-on-polyethylene group than in each of the two all-metal groups.
[jbjs.org/content/96/6/448, March 19, 2014]
Court records indicate that the first DePuy Pinnacle hip implant trial is underway in the federal court in Northern Texas. The lawsuit selected for the jury trial involved a Montana woman who alleges that she had her Pinnacle Hip device removed after it prematurely failed due to its defective design. Bloomberg reported that the plaintiff's attorney told the jury that Johnson & Johnson assured doctors that the medical device was safe and ignored the signs that the Pinnacle hip device was defective.
[bloomberg.com/news/2014-09-03/j-j-unit-ran-amok-marketing-pinnacle-hips-jury-told.html, September 3, 2014]
About Wright & Schulte LLC
Wright & Schulte LLC, an experienced personal injury firm, is dedicated to the belief that America's legal system should work for the people. Every day, the attorneys of Wright & Schulte LLC stand up for the rights of people who have been injured or wronged and fight tirelessly to ensure that even the world's most powerful corporations take responsibility for their actions. If you're looking for a law firm that will guarantee the aggressive and personal representation you deserve, please do not hesitate to contact Wright & Schulte LLC today. Free DePuy Pinnacle Hip lawsuit case evaluations are available through yourlegalhelp.com or by calling 1-800-399-0795.
Contact:
Wright & Schulte LLC
812 East National Road
Vandalia, Ohio 45377
1-800-399-0795
http://www.yourlegalhelp.com
Like us on Facebook
Follow us on Twitter
Join us on Google+