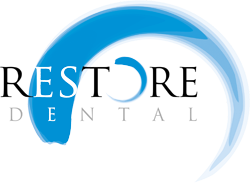 Changing the way you go to the dentist.
Bentonville, AR (PRWEB) September 24, 2014
Restore Dental provides their patients with excellent service, cutting edge technology, and the healthier smiles they deserve at a rate they can afford. Restore Dental is currently offering dental crowns for just $699, a price well below the national average.
In just one visit, Restore Dental can restore patients' damaged teeth using the finest materials in the world and CEREC technology. The crowns are designed and placed during the same visit, allowing patients to leave with beautiful full smiles in one day. CEREC is an exciting, state-of-the-art technology for tooth restoration. It helps make teeth stronger and healthier, and keeps them looking natural.
Compared to traditional crown technology, CEREC is convenient, comfortable and strong. Patients who choose CEREC truly appreciate the advantages the technology offers. There is no need to return for a second visit, as everything is done at the first visit, and the restoration is metal-free, using a high-grade ceramic material instead.
Using CEREC technology, Restore Dental is improving lives while making dental crowns even more budget-friendly. For only $699, patients with damaged teeth will feel more confident and gain a healthier smile.
If you the kind of person who likes to have control over your health and your budget, Restore Dental is for you.
For more information about Restore Dental and their dental crown technology, visit their website at http://www.restoredentalbentonville.com/.
Dentist Dr. Lindsay English and the Restore Dental team work tirelessly to ensure all dental needs are met. They aim to be the leading culture that provides affordable, modern, one-visit dentistry. Taking care of the customer is not a cliché at Restore Dental. It is about being customer-driven and engaging to find out what they want, and helping to reach their goals. The same is true for Restore's dentists, team members and vendor partners. At Restore Dental, their goal is to deliver the best dental treatments possible. They want their customers to experience the benefits of a healthier mouth and a healthier smile. Contact their office, located in Bentonville, AR, to schedule a complimentary consultation today.