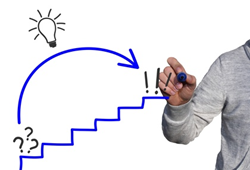 How can you scale your video content strategy?
(PRWEB UK) 25 September 2014
With billions of devices connected to the internet, companies are now struggling to meet the demands of their eager viewers.
The Content Marketing Institute announced that 93% of b2b and 90% of b2c marketers are now using content marketing to promote their brands. This is causing much debate within companies as to how they can scale their video content strategies, to meet the demand of their viewers.
Before there were only a handful of channels you had to worry about. Now there are thousands of different handsets accessing content on the move. To cater for this growth of video content, we will need to think differently.
So what are the main growing pains?
According to a study carried out by Advertising Age, there appears to be three main culprits:
1. Creating engaging content
With over 100 hours of video content uploaded to YouTube every minute, engaging viewers with your content is going to be hard. Exposing your brand will require creative thinking in order to stand out.
2. Lack of budget
Hiring your own internal team can be extremely costly and a difficult to organise logistically. It can also leave you with a production that doesn't connect with your audience, as it was produced with in-house creativity.
When dealing with abnormal amounts of content creation, you then have to outsource. This all brings additional costs and logistics.
3. Lack of time
With traditional methods of video production, time schedules can be lengthy and can strain your internal resources.
When juggling multiple content projects whilst carrying out your content marketing strategy, video is often tricky to fit in, due to the production time.
So how do you ease these growing pains?
You need to fight fire with fire. Put aside your traditional thinking of video content creation, and make way for video crowdsourcing.
At Userfarm, we have over 55,000 videomakers at our disposal. Not only can this crowd work with you on multiple projects, but they can create tens, if not hundreds of videos within a month. This method of video production can easily scale with your video production strategy.
With hundreds of people working on a brief, it provides almost unlimited creativity. Given that Userfarm has a worldwide community, you can also create multiple language variants within the same project.
At Userfarm, we can always tailor our services to your needs. However, after many years of experience, we have found that the following solutions cater for most clients.
Call for Videos (video contest):
All 55,000 videomakers on our network participate with your brief. The client can then choose the best videos. Clients get diversity, creativity, engagement and visibility thanks also to our unique social connectors. Learn more about our Call for videos solution.
Pro Activation:
Our best filmmakers can work on a direct assignment or will pitch their ideas, with the winner producing the final video under Userfarm supervision. Clients get high levels of creativity and top quality at a very convenient price. Learn more about our Pro Activation solution.
White Label Solutions:
Clients can launch a fully personalised white label service, with access to our network of 55,000 videomakers. Clients find that their custom white label service becomes an essential asset for their content creation strategy. Learn more about our White Label solution.
This new way of creating video content is the way forward. It's powered by the crowd and managed the Production Managers at Userfarm. This gives you the economy and creativity of the crowd, and the quality assurance from Userfarm's Production Managers.
We work with household names including Beck's, Lufthansa, Microsoft, eBay, Louis Vuitton, L'Oréal and Vodafone. To see some of our great videos and to learn more about Userfarm please visit http://www.userfarm.com.
Original source: http://blog.userfarm.com/news-centre-category/marketing/the-growing-pains-of-video-content-creation/5211/