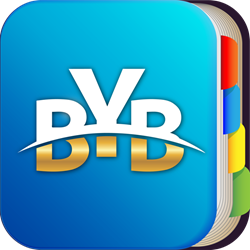 Salt Lake City, Utah (PRWEB) September 24, 2014
Becoming Your Best Global Leadership, an award winning leadership and training company, is pleased to announce the release of its debut productivity app, Life Organizer, for iOS devices. Currently no other app on the market has the combined features found in the easy-to-navigate, intuitive, and very functional Life Organizer app. Life Organizer is an ingenious all-in-one tool that provides users with a highly functional calendar, to-do section, notes, weekly planner, and a unique area to record and track vision & goals.
The Life Organizer app is the first in the world to include all the following features:

A Calendar that syncs with Google, iCal, Outlook, and other calendars.
Notes section that allows the user to type, draw, record voice memos, and much more.
Weekly Planner that highlights activities that matter most and allows prioritization of tasks.
To-Do list with color coded Low-Medium-High priority tasks and reminders.
Goals Tracker allows the user to set specific, measurable goals. This feature of the app provides goal setting instructions and allows the user to track progress and choose accountability dates.
Simple instructions designed to help the user develop a personal vision.
Becoming Your Best, Inc. resources including daily inspirational quotes and growth and development tools.
This app is highly customized and has been in development for over 24 months to provide the highest quality in customization and simplicity. Life Organizer is designed to be highly user-friendly, and yet an app that can be customized to fit user needs. It's poised to become a wonderful organizing tool for business professionals, parents, students, athletes and anyone with a tight, hectic schedule.
"This is a must-have app for anyone who wants to take control of their life and get to the next level, said James Malinchak, a prominent motivational speaker featured on ABC's Secret Millionaire. "It's easy to use and the developers have spared no expense in design and quality."
The Life Organizer app is perfect for anyone who wants to gain greater control and balance in their life and doesn't want to fumble around with multiple apps. The app is designed for a busy professional, CEO, teacher, stay-at-home parent, student, or anyone wanting to better manage time.
Life Organizer is available via free download on the iTunes App Store. A Pro Version of the app offers access to notes, secure data backup in the cloud, and cross-platform syncing capabilities. A 30-day trial period allows full access to the entire app.
Please visit http://www.BecomingYourBest.com/app for additional details about The Life Organizer app.