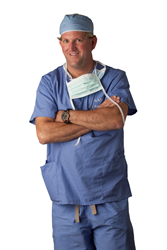 The Mobi-C disc replacement significantly decreases the need for repeat spine surgery.
Hollywood, Florida (PRWEB) September 30, 2014
A trailblazer at heart, Dr. Scott Katzman stays versed in the newest techniques and seeks out upcoming medical breakthroughs in spine repairs. His newest appreciation has been for the surgery outcomes he has seen in his patients in which he has implanted the Mobi-C Artificial Disc by LDR. The design and its components are state-of-the art and mimic normal human disc motion. Dr. Katzman goes on to say that the Mobi-C has also been proven to be an exceptional replacement device for failing fusions. Patients that have needed a fusion removal, also called a takedown fusion, are delighted with the results. Not only have they gotten rid of a bad fusion, but they are experiencing restored mobility to their necks-something they did not have with a fusion.
Approved initially for a single replacement, the latest approval of the Mobi-C by the FDA has been for a two-level repair. This is exciting news for Dr. Katzman's more complex cases where two discs in the neck are in need of replacement.
"The Mobi-C implant inserts easily during surgery. Once placed, it allows motion preservation. There is no encumbering post-operative bracing required. This artificial disc replacement has decreased the need for repeat spine surgery tremendously." Dr. Katzman states in summary.