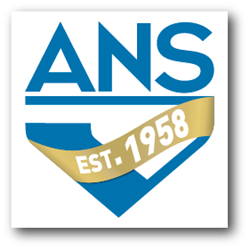 Do not wait when it comes to stroke symptoms. The fact that this patient had a severe headache was an evident sign something was wrong. Every second counts when it comes to stroke treatment. In some cases, waiting too long could result in a fatal outcome
Morristown, NJ (PRWEB) September 25, 2014
If you were having a stroke would you know? Recently, Atlantic NeuroSurgical Specialists (ANS) held their monthly stroke survivor program, Partnership of Strength, and the stories being told by patients were concerning. ANS Marketing Manager Tom Wood explains, "We have the opportunity to meet a lot of stroke and aneurysm survivors. As you start to listen to the patient stories, it becomes clear that many of our patients didn't realize they were having a stroke and continued to ignore symptoms."
Symptoms of a stroke may be as dramatic as the sudden inability to move or talk, but more subtle signs like dizziness and numbness are just as significant and often missed, stated a study on WebMD j(1). According to a study published in the journal Stroke, 70 % of patients who suffer a minor stroke do not recognize their symptoms and 30 % delay seeking medical attention for more than 24 hours. (2) One such example happened recently to ANS patient David Kaplan, 44, a resident of Boonton Township. He suffered a stroke in late May. David experienced warning signs while riding a bus to his car from work, which left him with no feeling in his right arm. Following the numbness, David unknowingly ignored the signs of the stroke and tried to drive himself home instead of calling 9-1-1. On his way home, he blacked out, and awakened to find himself upside down in his car. From there, he was transported to Morristown Memorial and was operated on by ANS neurosurgeon Dr. Ronald Benitez. Through the combination of a minimally invasive procedure and the clot-reducing drug TPA, Mr. Kaplan was released from the hospital just 5 days later, with few remaining physical side effects. While this case shows a successful outcome, David failed to identify he was having a stroke and tried to drive himself home instead of seeking medical attention.
In another similar story, an ANS stroke survivor missed the signs of stroke while he was working out at the gym. The gentleman stated, "I felt a severe headache come out of nowhere. I figured I was hungry or just needed to rest. The next thing I knew, I passed out during my workout." Dr. Benitez cautions patients to do the following: "Do not wait when it comes to stroke symptoms. The fact that this patient had a severe headache was an evident sign something was wrong. Every second counts when it comes to stroke treatment. In some cases, waiting too long could result in a fatal outcome."
In a telephone survey done by the Centers for Disease Control and Prevention in 2008, a study of more than 71,000 adults in 13 states and Washington, DC, has revealed that shockingly few people know the warning signs of a stroke. In fact, only 68.8% were aware that change in vision was a warning symptom and only 60.4% knew a severe headache without an event was a symptom of stroke. (3)
One specific way you can help identify if you or someone else is having a stroke is to follow these simple steps: F.A.S.T. Make sure the person's Face is symmetrical and their smile is correct and equal. Have the person raise both Arms in front of them and check that they can hold them out strongly with no drift. Ask them to Say a simple phrase like, "The sun is out today." Does the sentence make sense? Are the words in the right order? And finally, Time is of the essence. You only have hours to receive the proper treatment for a stroke.
"There is never enough education out there when it comes to stroke awareness," says neurosurgeon Ron Benitez. "When it comes to stroke, time is brain. There's only about a 4 hour window for a patient to receive a clot-busting drug that can effectively treat a stroke, but I see many cases where stroke victims are still not getting to the hospital fast enough and the residual effects are more common from these cases." In fact, in a recent CDC study, they found that almost 44 % of patients who had strokes between 2005 and 2010 took more than 4.5 hours to get to the emergency room after their first symptoms. (4)
"ANS will continue to support and engage public awareness on stroke," says Tom Wood. "Early detection is important and can make the difference between life and death."
For more information about ANS, Dr. Benitez and Partnership of Strength visit http://www.ansdocs.com or call 973.285.7800.
1. http://www.webmd.com/stroke/news/20030320/subtle-stroke-symptoms-often-ignored
2. http://www.everydayhealth.com/stroke/am-i-having-a-stroke.aspx
3. http://www.aarp.org/health/doctors-hospitals/info-03-2012/stroke-victims-hospital-arrival-health-discovery.html
4. http://www.aarp.org/health/doctors-hospitals/info-03-2012/stroke-victims-hospital-arrival-health-discovery.html