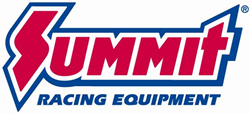 Tallmadge, OH (PRWEB) September 30, 2014
A clean fuel system has better fuel economy and reduced harmful exhaust emissions. Add Royal Purple's new Max-Clean to a tank of fuel and it goes to work cleaning fuel injectors, carburetors, intake valves, and combustion chambers.
Royal Purple Max-Clean Fuel System Cleaner was featured on Episode 19 of PowerNation's Engine Power. Watch the full episode here.
Max-Clean works by removing the varnish and deposits that build up over the engine's service life. Testing has shown that Max-Clean can restore lost horsepower, boost fuel economy, prevent a rough idle, fix hesitation, combat premature spark plug fouling, and reduce engine knock. Max-Clean can also be used to stabilize fuel during long-term storage. Royal Purple recommends Max-Clean treatment at 3,000 and 10,000 mile intervals to maintain fuel system performance.
Royal Purple's Max-Clean is EPA and CARB compliant, and is safe in both diesel fuel and gasoline (including new ethanol blends). It will work in both 4-cycle and 2-stroke engines.
See Royal Purple Max-Clean at SummitRacing.com
Summit Racing Equipment
http://www.SummitRacing.com
1-800-230-3030