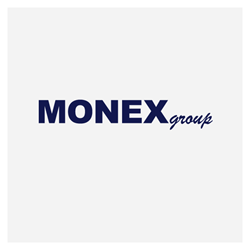 This back-to-school season; Canadian retailers (that are accustomed to seeing a spike in sales) are experiencing a decline.
Toronto, Ontario, Canada (PRWEB) September 24, 2014
Whether you call it autumn or fall, September marks the beginning of the season of fallen leaves and cooler weather. For many business owners, this season goes by yet another name: back-to-school! This tends to mean that sales will increase for businesses. However, something is very different this back-to-school season; Canadian retailers (that are accustomed to seeing a spike in sales) are experiencing a decline.
What's the reason for the decline? According to the CBC, one reason is the expansion of online storefronts. With superstores like Target opening 130 stores online (up from 50 this same time last year) it leaves many small brick-and-mortar businesses struggling to have the convenience and ease that is associated with pointing and clicking to purchase an item.
When the increasing cost of housing and gas is taken into consideration there is not a lot of money left for back-to-school items this year. Consumers are therefore waiting to purchase during off season sales or when there is a promotion in order to help make ends-meet. In addition to waiting for a sale, consumers now wait to buy back-to-school items when needed. For example, back to school supplies don't have expiration dates and can easily be purchased online at the last second with little consequence. This begs the question, what can a small business do to stay competitive?
"Small businesses often don't realize how easy it is to set up their own online marketplaces and be able to compete in the digital space," said Vicky Martins, Marketing Manager of MONEXgroup. "MONEXgroup offers integrated eCommerce services that allow merchants the ability to accept payments online, fully complementing a pre-existing storefront to capitalize on the back-to-school shoppers."
With seven million students returning to school, eCommerce services are an excellent method of reaching a huge consumer base, quickly and inexpensively. MONEXgroup's eCommerce solution allows businesses to accept payments online with top of the line security and without overhauling their entire website.
MONEXgroup is the number one payment processing provider in Canada offering the lowest rates in the industry. Our services include: debit card and credit card point-of-sale (pos) terminals, mobile, integrated and e-commerce online payment products. MONEXgroup serves over 25,000 merchant accounts across Canada in all market segments including: restaurants, business-to-business, professional services, leisure and hospitality.
Holly Murray
MONEXgroup
Marketing Communications
HMurray(at)MonexGroup(dot)com
T: 647 204 0197
http://www.monexgroup.com